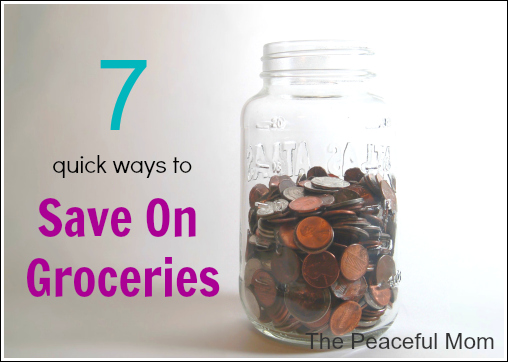 Need to save some money? Try these 7 quick ways to save on groceries:
Mark Down Magic– Find out when your store marks down meat and produce, then stock up at lower prices. Read here for ideas to use over-ripe fruit.
Crockpot Night- Cheaper cuts of meat become delicious meals in the slow cooker and you don't heat up the kitchen! Check out these 5 Easy Crockpot Meals.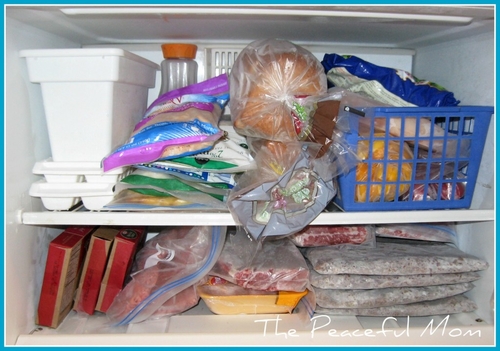 Peruse the Pantry– Check the pantry and freezer for items you haven't used in a while and get creative. Check my RECIPE page or my Meal Ideas page to help you get started. This week we had canned veggies, canned tomatoes and left over roast so we made Beef and Veggie Soup (recipe here).
Make A Menu- Listing your meals for the week before you shop can keep you from purchasing items "just in case" you need them. If making an entire menu is too daunting, plan dinners for Monday through Thursday nights when you're in a rush and plan for leftovers on Friday. Find a Menu Planning Form here.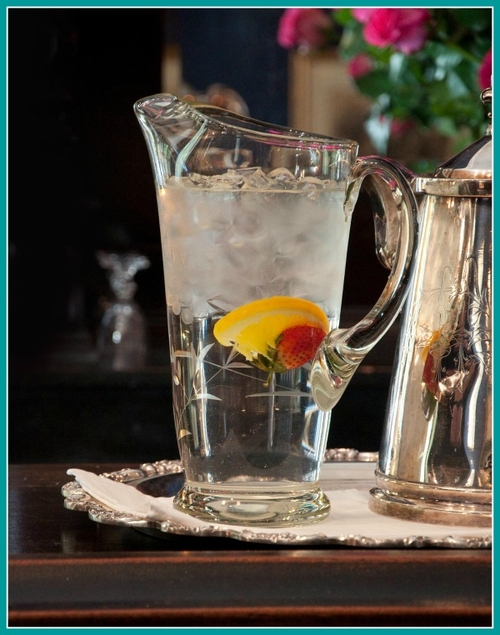 Drink Water- Skip the sodas and specialty drinks this week and enjoy water with a splash of lime or lemon.
Breakfast for Dinner– Breakfast foods like eggs, bacon and pancakes are generally cheaper than "normal" dinner foods. Light some candles and serve a fun breakfast buffet that you don't have time for most mornings.
Think Ahead– Pack sandwiches and snacks for nights you normally do fast food (sports, meetings, etc.).  Don't forget the water bottles!
You May Also Enjoy: