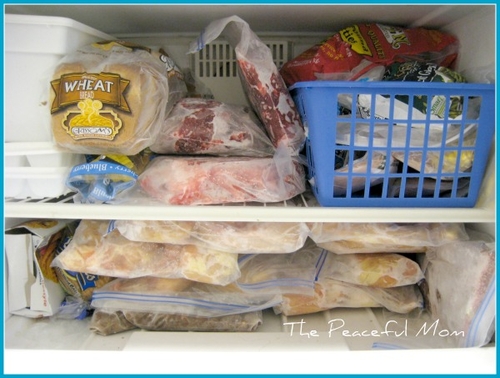 Fun Friday Shopping Totals: Feeding six people (including 3 teens!) on a $100/week budget. See our $100 Budget Weekly Menu for this week here.
__________________________________________________________________________________________
Join me on Twitter or Facebook for instant updates or subscribe to my FREE e-newsletter to get posts right in your inbox!
__________________________________________________________________________________________
Thanks to a friend we were able to get 20 pounds of boneless, skinless chicken breasts for $20.00! I didn't have time to do my usual Easy Meal Plan for Chicken because the meat arrived late at night, so it all went into the freezer.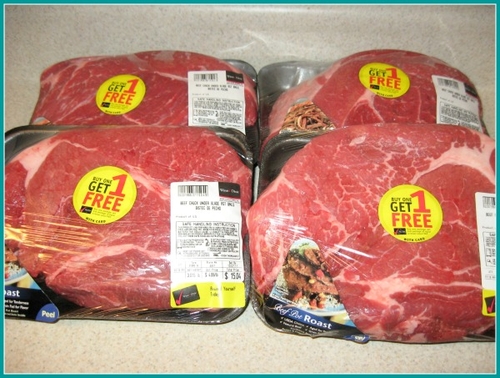 I was also able to get 14 pounds of chuck roast for $2.50/lb (lowest price in our area) at Winn Dixie, so now our freezer is bulging!

MONEY SAVING  TIP: When meat hits the lowest price in your area, buy as much as you can afford and have room for. You will reap the savings over the next few weeks as you eat what you have on hand rather than buying meat at full price.
Here's a look at my other shopping this week:
Highlights:
$1.00 a dozen eggs!
Highlights:
$.50/lb grapes!
Weekly Total: $ 131.95
Monthly Total: $ 233.93
Way over-budget for the week, but the meat deals I purchased this week should help keep the budget on track the rest of the month.

You May Also Enjoy: