Simple Gluten Free: Great Gluten Free Coupons and Deals including Annie's Organic Fruit Snacks for $.50 each pack, Udi's Gluten Free Granola for just $3.76 a bag and more!
(PLEASE: Do not copy this entire list to another blog. If you would like to use a link you found here, please give credit to ThePeacefulMom.com. Thanks!)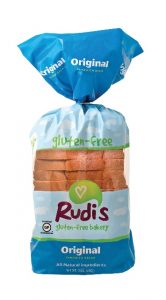 Print a new $1.00/1 coupon for Rudi's Gluten Free Bread here (This one and this one are still available too!)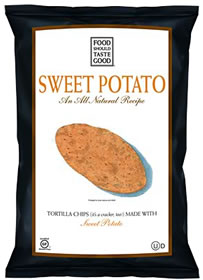 Sign up here to print a $1.00/1 coupon for Food Should Taste Good products. All chip varieties are gluten free.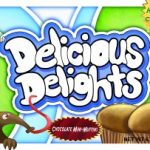 Get $2.00/2 Marvelous Delights products when you use the code MARVELOUS2OFF. (Thanks GlutenFreeBirmingham!)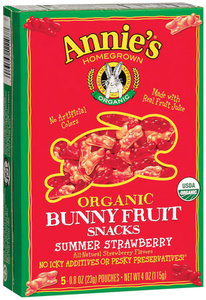 The pack of (4) 4-ounce boxes of Annie's Organic Bunny Fruit Snacks 
A pack of (3) 16 ounce boxes of Bisquick Gluten Free Pancake and Baking Mix is just $12.23 after Subscribe and Save or just $4.07 a box.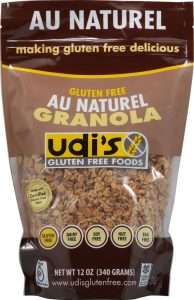 The pack of (3) 12 ounce pouches of  Udi's Gluten Free Au Naturel Granola
The (4) pack (32 ounce bags) of Bob's Red Mill Gluten Free Rolled Oats
*Remember, you can earn points with Swagbucks and get $5.00 Amazon Gift Cards to lower your total even more!
Still Available:
$1.00/1 Clif Kid Zbar (go here to see GF varieties)
$.75/1 Santa Cruz Organic Juice
$.55/1 San J Asian Cooking Sauce including Organic Gluten Free Tamari Soy Sauce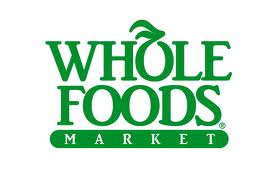 $.50/1 Think Thin Bar (check label for gf varieties)
Still Available:
$1.00/1 DeBole's Gluten Free Pasta
$1.00/3 Clif Builders or Mojo bars  (go here to see GF varieties)
$1.50/2 Gluten Free Cafe Soups
$1.50/2 Envirokidz Gluten Free Organic Bars or Cereal
$.55/1 San J Asian Cooking Sauce
Other GF Coupons Still Available:
All You has a $1.00/1 Heartland Pasta coupon on All You. You can find this pasta for around $2.00 at Walmart, so $1.00 with coupon!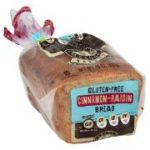 $1.00/1 French Meadow Organic Gluten Free Product. See a list of their products here.
$1.00/1 Clif Kid Zbar (go here to see GF varieties)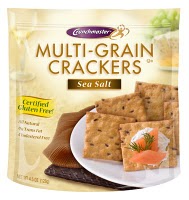 $1.00/1 Crunch Master Crackers box or bag (register for email updates). Read our review here.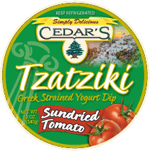 $.55/1 Cedar's Hommus (yes, they spell it that way!) or Greek Strained Yogurt Dip.
(I believe the hommus is gluten free but be sure to check the ingredients.)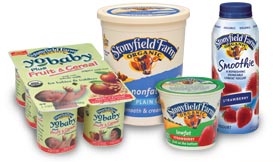 Stonyfield Organic Yogurt Coupons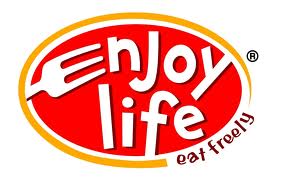 $.55/1 any Enjoy Life Product and $.75/1 Boom Choco Boom Bar (Facebook)




$1/1 Udi's Gluten Free Bread (our favorite!)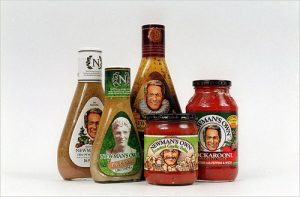 Newman's Own Coupons including $.50/1 Chocolate Bar (GF)
OTHER COUPONS:
(most require registration)
B1G1 Athenos Feta Cheese (Twitter Coupon)
$1.50/1 Bakery On Main Gluten Free Product
$1.00/1 Cascadian Farms Product (new registrants only-use for frozen fruit & veggies)
$1/1 Hain Celestial Gluten Free Product
$1.00/1 Muir Glen Product (we like the Fire Roasted Dice Tomatoes)
$1.50/1 Wholly Guacamole Organic coupon
*Please Note: This information is provided as a service, but is not intended as medical advice. Products which are certified "gluten-free" must be manufactured in a plant dedicated to allergy free production.  Some products are included in this list which are not labeled "gluten-free", but which will be acceptable for most people. As always, check labels for information which pertains to your personal situation.
You May Also Enjoy: