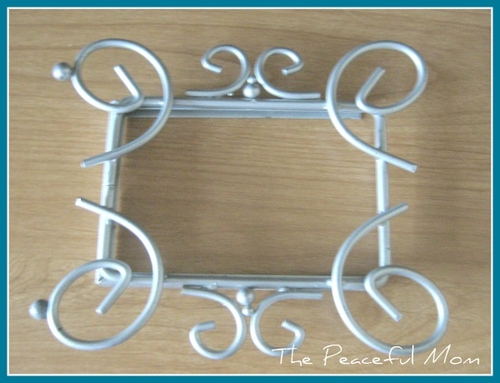 Easy Home Decor: Re-use a Broken Photo Frame  
I found this photo frame the other day while cleaning out my closet. The glass was broken long ago and who knows where the back is, but I had kept it because I really like the design. When I pulled it out of the box I was unpacking I had a brainstorm. 
(Those of you with Martha Stewart-like talent should probably skip this post unless you want to get a good laugh!) 
Step 1  Go through the trash.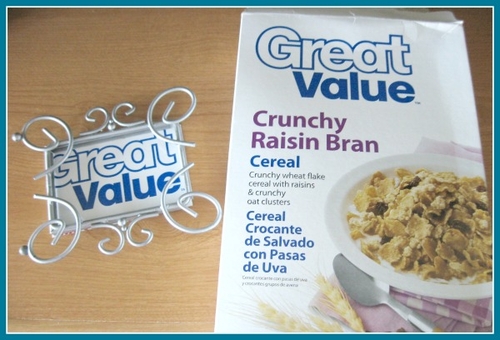 I dug through the kitchen trash can (yes I did!) and found a cereal box which I used to cut a back for the frame.
Step 2  Look through dusty scrapbook paper pile.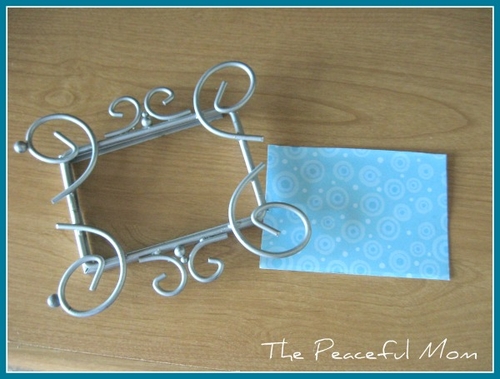 I dug out the unused scrapbook paper stack (I'm going to finish those scrapbooks, I promise!) and chose a piece of paper that matched the colors in my living room.
I cut the paper to fit the cardboard backing and used my handy dandy glue stick (purchased for $.25 during the back to school sales!) to attach it.
Step 3  Find some other random unused knick knack.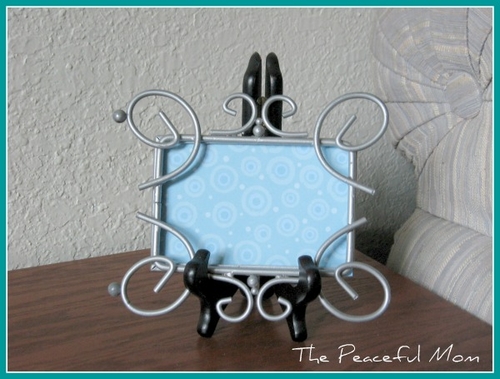 I also had this plate stand. Why? I have no idea, but I decided to place the frame in it. I then waved my hand in the air with a flourish and said,"Voila!" (What does that mean anyway?). Almost instant artwork.
Step 4  Admire your handy work.
I then beamed proudly at my accomplishment for the day. If only life were this simple!
You May Also Enjoy: