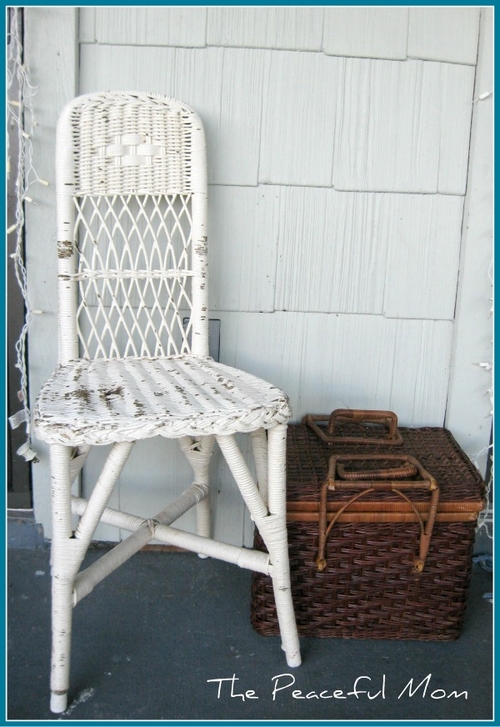 I apologize in advance to those of you who will find this offensive, but I sometimes take items that people have left out for trash day. I have found several furniture and decorative items this way and I honestly can't believe what people throw out.
This week I found a great wicker chair and a perfectly good piece of round glass that fits on the seat.
I'm thinking about using it as a plant stand. Any other ideas?
You May Also Enjoy: