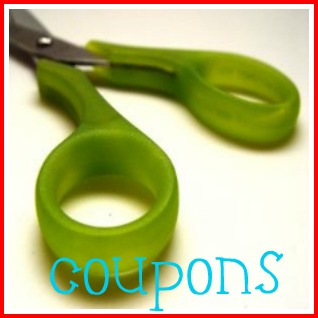 New printable coupons including $1.00/1 Maybelline New York Great Lash Mascara, $.55/1 Bagel-fuls, $1.00/2 O-Cel-o Scrub Sponges and more!  All proceeds from coupon prints for the month of October will be donated to help support personal friends of ours who work directly with the poor in Guatemala.
FOOD:
$.55 off on any Bagel-fuls (4ct)
$.50 off 2 Betty Crocker boxed Potatoes
$.40 off Fiber One Chewy Bars or Brownies
$1.00 off any Two (2) Fresh Gourmet Crispy Onions

$.50 off Fun da-middles Cupcake mix
$1.00 off any 2 General Mills divisional cereals

$.50 off ONE BOX Lucky Charms cereal
$.50 off 2 Pillsbury Refrigerated Pie crusts
$.40 off 2 Pillsbury Refrigerated Pizza Crusts
$1.00 off any Pillsbury Sweet Moments
$.40 off two Pillsbury Sweet Rolls

$1.00 off Romano's Macaroni Grill Frozen Entree
$.20 off RO*TEL Zesty Tomato & Green Chili Sauce
$.50 off 2 Yoplait Greek yogurts

$0.75 off Yoplait Kid Zone yogurt
HOUSEHOLD:
$1.00 off (2) O-Cel-O Scrub Sponges
PERSONAL CARE:
$1.00 off MAYBELLINE NEW YORK GREAT LASH
ENTERTAINMENT:
$4.00 off Pass the Popcorn! board game
Plus Lots of DVD and Blu Ray Coupons!