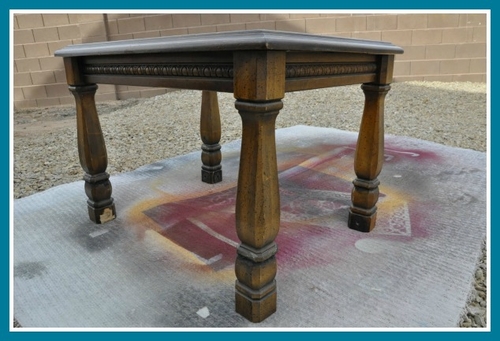 I love restoring yard sale and thrift store finds and this has to be one of the best restoration jobs I've seen in a while.
Check out what Brooke from All Things Thrifty did with this $5.00 table!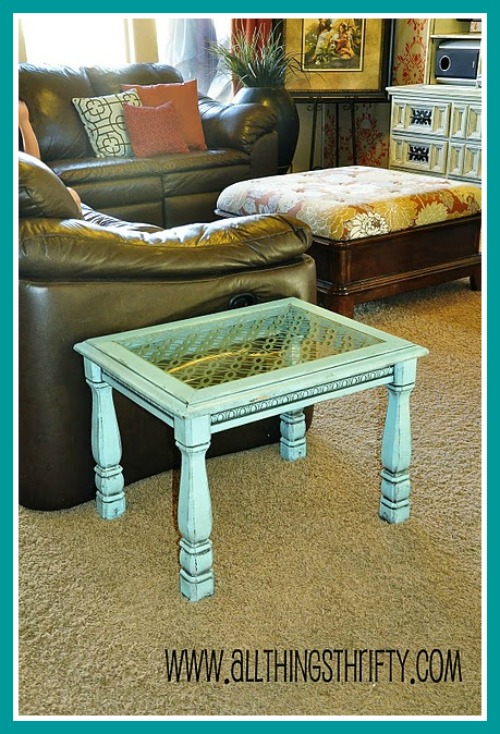 Isn't that beautiful?
She gives complete directions for the paint, glazing and etched glass here.