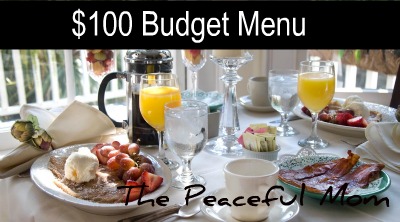 Here's our $100 Budget Weekly Menu (for six people including three teen!).  Print your own menu planner form here. See my shopping for this week here.
*Previously purchased and in the pantry, fridge or freezer.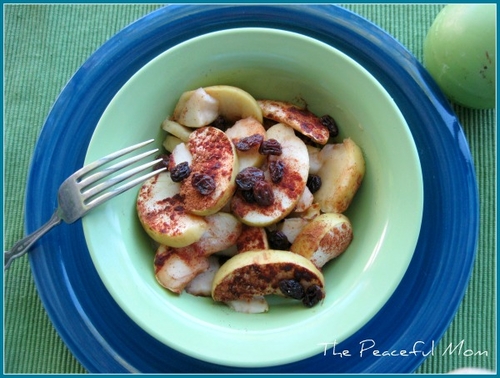 BREAKFAST
Cheese Toast, Easy Baked Apples
Egg and Cheese Bagels
Organic Yogurt, peanut butter* banana
Cereal with milk x2
Raisin Bagel with cream cheese*
Ham and Egg Cups (ham previously purchased)
Waffles, sausage links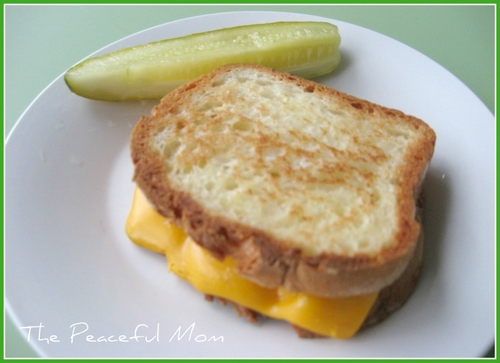 LUNCH
Grilled Cheese Sandwich, soup
Ham* and cream cheese* rollups, carrots* with ranch dressing*
Corn chips with melted cheese, green pepper slices
Homemade Pizza Bagels (pepperoni, mozzarella cheese and sauce all previously purchased)
Quesadillas, apples slices with cinnamon*
PBJ*,  apple slices
Macaroni and Cheese*, canned fruit*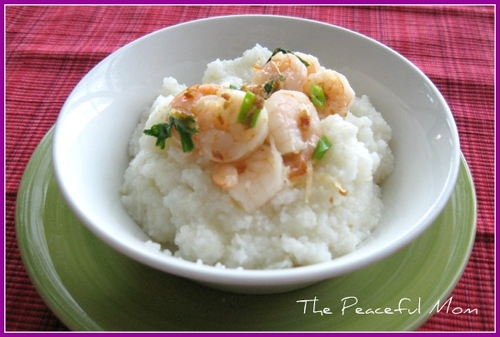 DINNER
Shrimp and Grits*, Steamed Broccoli*, Parmesan Garlic Toast
London Broil*, Steamed Green Beans*
Hot Dogs*, Baked Beans*
Rotini with Marinara, Romaine Salad
Chicken Enchiladas, Mexican Corn*
Crockpot Beef Roast*, Mashed Potatoes*, Steamed Broccoli*
Chicken Pasta Salad (recipe coming soon!), Garlic Toast
You May Also Enjoy: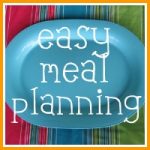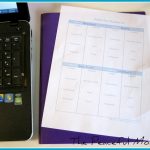 For more menu ideas, check out OrgJunkie Menu Plan Mondays.