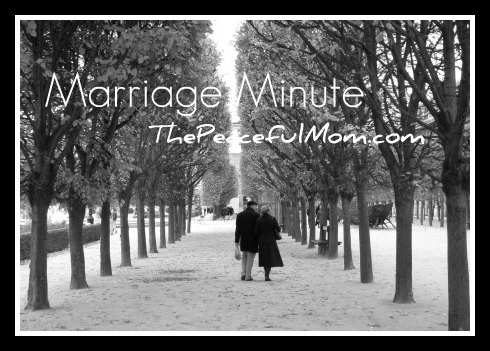 Marriage Minute: How to Start an Argument With Your Spouse.
I've been married for over 17 years now and I've discovered something: It's easy to create division and strife in my marriage.
I'm so good at it that I decided to write a post about it, so that you can excel too. All you have to do is take the BAIT.



BLAME
Tell the love of your life that it's all his fault that:
a. the shower drain is clogged;
b. the children are being disrespectful;
c. the weather is bad;
d. all of the above.
ACCUSE
Criticize your spouse and complain that he never helps around the house, doesn't parent the right way and is driving in the wrong direction to the barbecue at your friend's house.
IRRITATE
Find the one thing that really irritates your husband and keep doing it: talk during movies, spend time on the computer instead of talking to him, continue to serve baked chicken for dinner.
TAKE OFFENSE
Always assume that when your husband says something like "Did you pick up my dry cleaning?", what he really means is,"You're fat, you're stupid and you can't do anything right."  Continue to be offended for long periods of time.
Of course, this post is written with sarcasm. In reality, you will probably want to avoid repeating my mistakes so that you can have a good relationship.
Honey, if you're reading this: I'm sorry for ever cooking baked chicken for you. It won't happen again. 🙂
You May Also Enjoy: