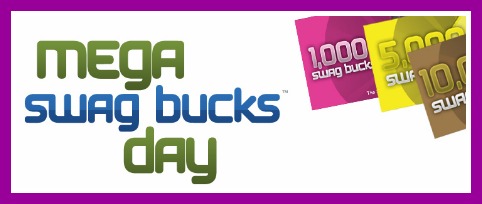 Every Friday is Mega Swag Bucks Day (MSBD), which means better odds of winning BIG Swag Bucks denominations just for searching the web using the Swag Bucks Search Bar!
If you read my post about earning money on line, then you know that one of my favorite ways to earn is using Swag Bucks.
I use my Swag Bucks to purchase $5.00 Amazon Gift Cards (only 450 points!) which I use at Amazon.com for grocery deals I find or for gifts like the Apple Earbuds I recently purchased for my daughter.
If you haven't signed up already, click here to register and get 30 Swag Bucks for FREE! (Remember to check your inbox for the confirmation email, then start earning!)
Sign up now so you can start earning for Christmas gifts!
You May Also Enjoy: