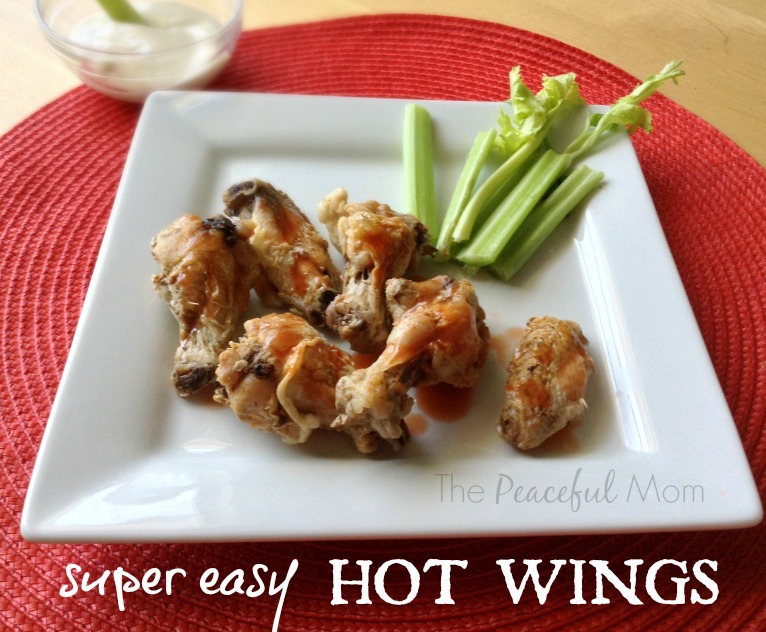 Whether it's game time, party time or family time, it's always wing time! Whenever I find chicken wings on sale, my husband makes these tasty Super Easy Hot Wings and now that you know the secret, you'll be making them all the time too.
Ingredients
30 chicken wing pieces
Lawry's Seasoning Salt
1/2 cup Frank's Hot Sauce (not wing sauce)
1/2 cup melted butter
Instructions
Preheat oven to 450 degrees. Cover a cookie sheet with foil and spray with olive oil spray. Place uncooked wings in a single layer on foil. Sprinkle generously with Lawry's Seasoning Salt.
Bake at 450 degrees for 1 hour, turning wings over after 30 minutes. After the hour, turn oven to broil to finish browning the wings (about 5 minutes).
In a medium size bowl mix equal parts Frank's Hot Sauce and melted butter. Pour over wings. Serve immediately.
https://thepeacefulmom.com/2011/09/23/easy-hot-wings-gf/
For more easy recipes, click here!
I'm Linking up on Tasty Tuesdays and Gluten-Free Wednesdays!