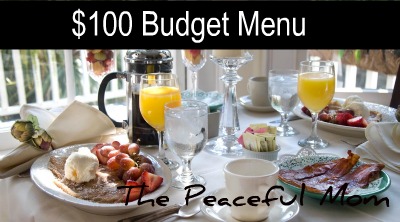 Here's our $100 Budget Weekly Menu (for six people including three teens and a ten year old who eats like one!).  Print your own menu planner form here. See my shopping for this week here.
*Previously purchased and in the pantry, fridge or freezer.
BREAKFAST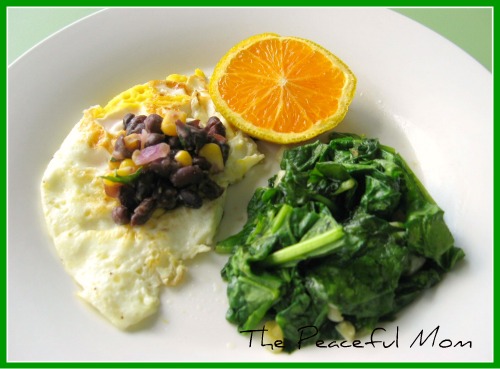 Fried eggs with salsa*

Cereal with milk x2
Scrambled eggs, toast
Cheese toast, banana
Waffles, sausage links*
Peach Mango Smoothie*, popcorn*

Grilled Cheese, pickles
Ham*sandwich, carrots* and ranch dressing*
Nachos*, avocado slices
Apple Sandwiches, celery sticks
Quesadillas, apple slices with cinnamon
Leftovers including Cheese Fries


DINNER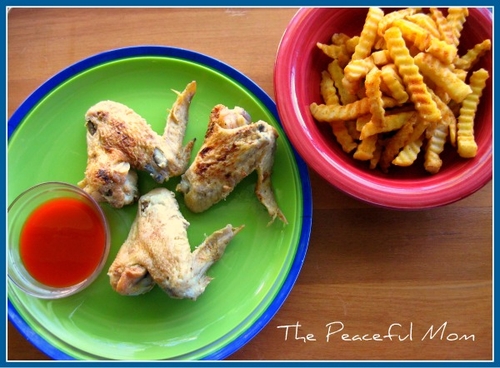 Easy Hot Wings, Seasoned Fries, Celery with Ranch Dressing
Crockpot Beef Roast*, Mashed potatoes*
BBQ Chicken, Baked Beans*
Crockpot Chili*, Corn Chips
Baked Potatoes* with leftover chili and broccoli*
Pork Spare Ribs, Steamed California Vegetables*
Sauteed Shrimp*, Rice*, Tropical Fruit Salad
You May Also Enjoy: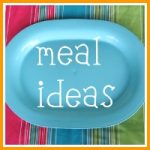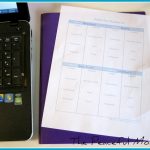 For more menu ideas, check out OrgJunkie Menu Plan Mondays.