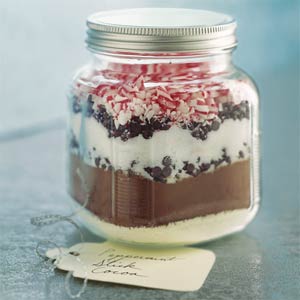 Gift Idea: Peppermint Hot Cocoa from MyRecipes.com
I know this isn't a completely original idea, but I love the presentation of this one. You could also put it in a basket with some home-baked Christmas cookies and a cute towel to make it even more impressive.
Click here for directions.
For more Stress Free Christmas ideas check out The Peaceful Mom Holiday Page!