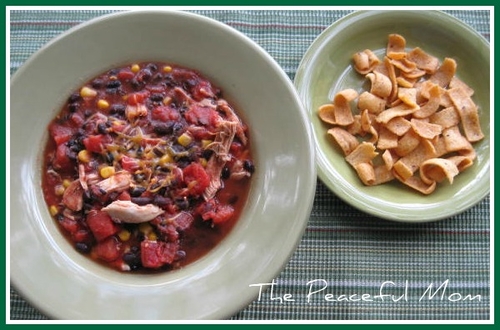 As promised, the Chicken and Black Bean Chili recipe (with new print option)!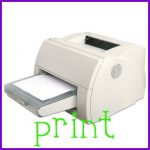 Ingredients:
3 baked chicken breasts, shredded
16 oz. bag of frozen corn
4 cups cooked black beans (See how I prepare these for the freezer here.)
(3) 28 ounce cans unflavored diced tomatoes*
5 cubes green sauce (recipe here)
3 Tablespoons chili powder
2 Tablespoons ground cumin
1/2 Tablespoon garlic salt
1/2 Tablespoon regular salt
Directions:
Place all ingredients in your crockpot, stir to combine and cook on low for 5-6 hours. Serve with corn chips and shredded cheese.(Really the corn chips make this dish-don't leave them out! 🙂 )
Serves: A bunch (8-10 depending on serving size)
*This recipe has a rich tomato flavor. If you would like less tomato flavor you can easily just use two 28 ounce cans of tomato and add a little more of the chicken, beans and corn. You can also substitute a jar of salsa and one can of diced green chilis for one of the cans of tomatoes and the green sauce.
I'm linking up at Tasty Tuesday!
You May Also Enjoy: