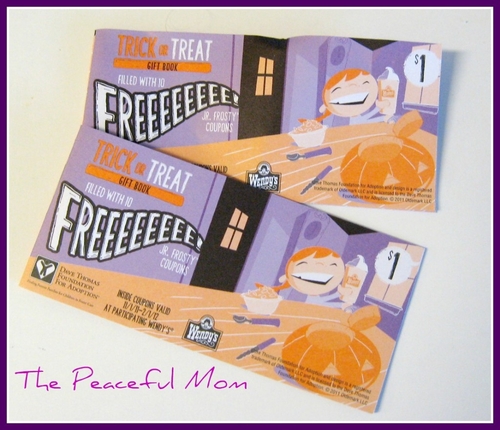 Did you get your Wendy's Coupon Book yet?
We stopped by Wendy's last night (long story which I'll share later!) and I noticed they had the Trick or Treat Gift Coupon Books available. Now through 10/31/11, you can purchase the books for $1.00 and get 10 coupons for a FREE Junior Frosty, plus $.90 goes to support programs like Wendy's Wonderful Kids sponsored by the Dave Thomas Foundation for Adoption.
You can give the coupons out to Trick or Treaters or keep them for your family and enjoy a FREE treat November 1st,2011 through February 1, 2012!