Our Simple Gluten Free Weekly Menu. You can check out our family's $100 Budget Weekly Menu here. These are the adjustments we make for my daughter with a wheat allergy: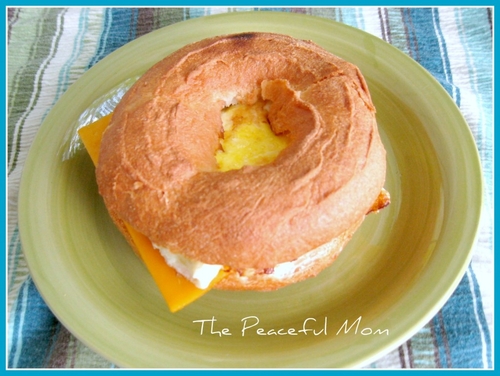 BREAKFAST
Egg and Cheese Bagel (Udi's GF Bagel)
Cinnamon Chex Cereal with milk x2
Organic Vanilla Yogurt and fresh peach slices
Cheese toast, banana
Veggie Scramble (broccoli slaw previously purchased)
French Toast (Udi's GF Bread)
LUNCH
Apple Sandwich with peanut butter and chocolate chips, tortilla chips

Peach Strawberry Smoothie, popcorn

Ham and cream cheese rollups, carrots with ranch dressing
Nachos with sour cream and salsa
Quesadillas (corn tortillas), refried beans
Turkey Lettuce Wrap with ranch dressing, pickles
Grilled Cheese Sandwich (Udi's), veggies and ranch dressing
DINNER
London Broil, Steamed Broccoli
Taco Salad (ground beef from the freezer)
Heartland GF Rotini with homemade sauce, salad
Chicken Stirfry
Spicy Chicken and Black Bean Soup
Seasoned Chicken Thighs, Steamed California Vegetable Mix
Amy's Gluten Free Lasagna (review here)
You May Also Enjoy: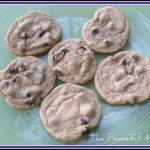 For more menu ideas, check out OrgJunkie Menu Plan Mondays.