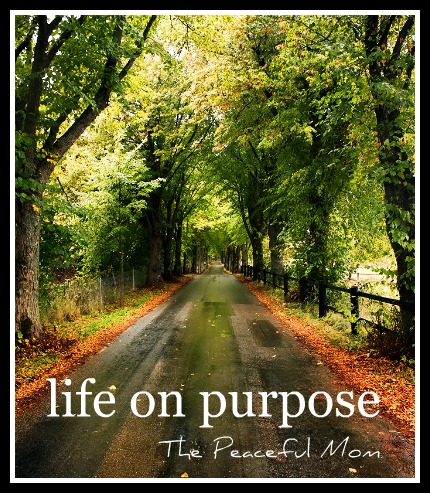 Life On Purpose: Tools to Live Life Intentionally
So far in this series we've covered:
Today I'd like to talk about another key to living life on purpose: Contentment. 
What is contentment?
A definition from the 1828 Webster's dictionary states that contentment is,"Rest or quietness of the mind in the present condition; satisfaction which holds the mind in peace, restraining complaint, opposition, or further desire, and often implying a moderate degree of happiness."
Contentment is maintaining your peace and gratitude in the face of circumstances that you would like to change.
Does contentment mean that I give up on my life changing?
No, contentment means being grateful for what you have and not letting your happiness be diminished if things stay the way they are. You should hope for change, but don't get depressed or discouraged if it doesn't happen. Your peace and joy are in Christ no matter what your circumstances.
Romans 12:12 says,"Be joyful in hope, patient in affliction and faithful in prayer." We hope and pray for better things in our lives, but we are patient and peaceful while we wait for them.
How do I become content?
Contentment is essential to living a fulfilled life, but it's a learned skill. The easiest route to developing it is to practice gratitude.
Take a look around you and thank God for the relationships you have, your position in life and the material possessions you own. Acknowledge that He has enabled you to gain everything that you have. Pray that He will help you to be content with where you are and that He will enable you to make the changes that He wants for your life.
I have personally learned contentment through loss. In November and December of last year, we sold most of what we own in order to move to another state in January and attend a training school for a potential overseas position. When things didn't work out as planned, we were left with a need for basic household necessities and not a lot of money to purchase them with.
Hindsight says that we should have put things in storage, but we honestly felt that we were doing what God wanted us to do. Now I am convinced that we did.
"Losing" all of our stuff made me truly realize the preeminence of relationships over material things. Yes, it was difficult for someone as visual as I am to use a cardboard box for a nightstand, or to let my children live out of a suitcase for a few months until we could get a dresser, but it focused my priorities and enabled me to be content in whatever circumstance I find myself.
Contentment may be challenging to develop, but it makes life so much more enjoyable! If we choose contentment, we are truly living life on purpose.
What are some ways that you have found contentment? Leave a comment and let us know. 🙂
Next post in this series: What's YOUR Purpose?
You May Also Enjoy: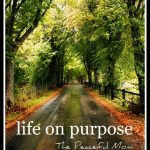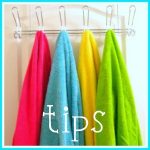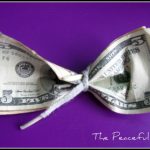 Photo credit: Stefan Gustafsson Photography