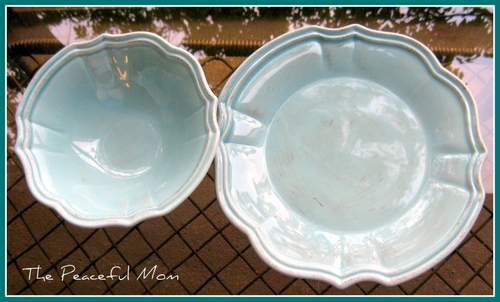 Turn an unsuspecting bowl and platter into a cute centerpiece for your table. 
If you have an unused decorative platter and bowl in your cabinets (or you find one at a thrift store!), turn the bowl upside down and set the platter on top to make a cute decorative centerpiece.
Top the platter with natural seasonal items like mini pumpkins and gourds for Fall, pinecones and berries for Winter, flower blossums for Spring, fresh fruit for Summer, etc.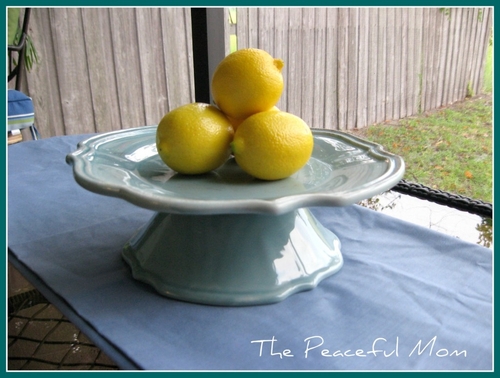 Easy and Cute!
You May Also Enjoy: