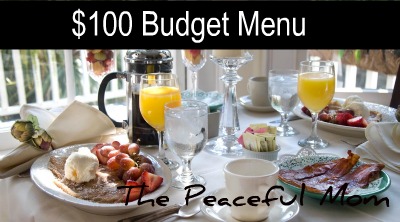 Here's our $100 Budget Weekly Menu (for six people including three teens).  Print your own menu planner form here. See my shopping for this week here.
*Previously purchased and in the pantry, fridge or freezer.
BREAKFAST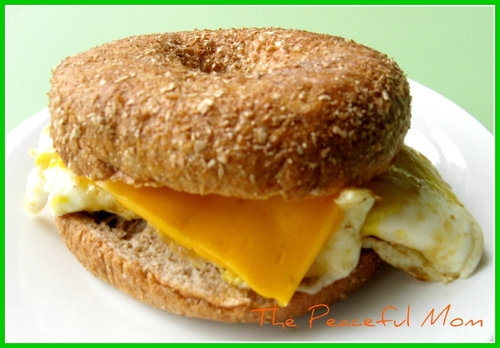 Egg and Cheese Bagel
Cereal with milk x2
Yogurt and peach slices
Cheese toast, banana
Veggie Scramble* (broccoli slaw previously purchased)
Oatmeal* with raisins*


LUNCH
Peach Strawberry Smoothie*, popcorn*

Ham* and cream cheese rollups, carrots* with ranch dressing*
Nachos with sour cream* and salsa
Apple Sandwich with peanut butter* and chocolate chips*, tortilla chips
Quesadillas, refried beans
Turkey* sandwich, pickles
Grilled Cheese Sandwich, veggies* and ranch dressing*


DINNER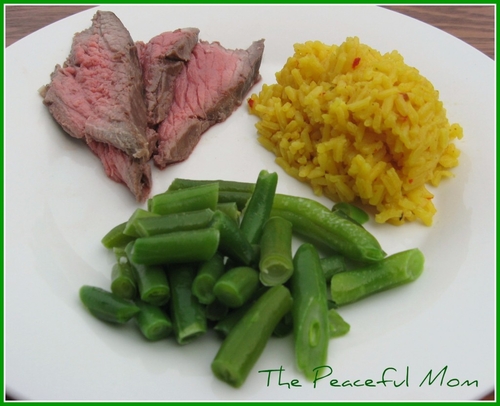 London Broil, Steamed Broccoli
Taco Salad (ground beef from the freezer)
Rotini with homemade sauce, salad
Chicken Stirfry*
Spicy Chicken and Black Bean Soup
Seasoned Chicken Thighs, Steamed California Vegetable Mix
Pizza (Coupon for a FREE large, so we'll pay $6.50 for two large pizzas!)
You May Also Enjoy: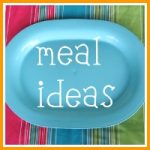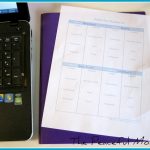 For more menu ideas, check out OrgJunkie Menu Plan Mondays.