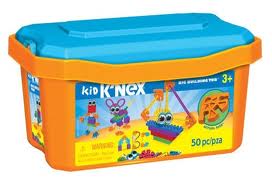 Walmart.com has the K'nex Super Value Tub or Big Building Tub (sold out) for only $10.00!
Another great Christmas gift idea if your kids enjoy building toys. You can choose site to store and have it shipped for pick up to your local Walmart or pay $.97 to have it shipped to your home.
These sell for $19.00 on Amazon. Click here to order one!