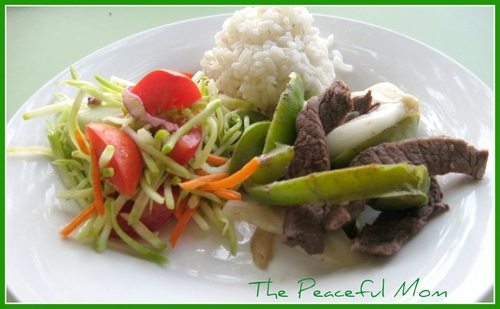 Steak on this week's menu?  Try this Delicious Gluten Free Steak Marinade. 
Whenever I can find sirloin steak on sale, I buy it. I cut it into strips, use this marinade and cook it with sliced peppers and onions. Easy dinner!
INGREDIENTS
½ cup extra virgin olive oil
½ cup balsamic vinaigrette
½ cup Worcestershire sauce*
1 clove garlic minced
1 teaspoon salt
1/2 teaspoon pepper
DIRECTIONS
Combine all ingredients in a glass jar.  Close tightly and shake to combine.  Pour over steak strips and allow to marinate in the refrigerator for 3 hours or up to 12 hours.
Saute your delicious steak and enjoy!
*Make sure that your Worcestershire Sauce does not contain malt vinegar which is made from wheat.  We use French's.
You May Also Enjoy: