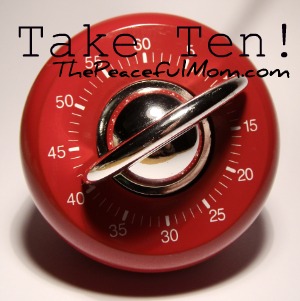 Take TenTM-Improve your life ten minutes at a time! If you read my post here then you know that my project for this week was to work ten minutes a day on the ugly clutter pile in my bedroom: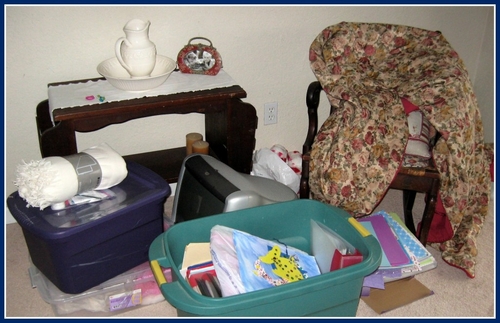 I didn't get started on it on Monday, but I did work on it for a few minutes on Tuesday, Wednesday, Friday and finished on Saturday morning. I promise you that if I had not decided to work only ten minutes, I would still have that pile in my room! It also helped that I had to post an update today! 🙂
So here is the newly cleaned area:
(and I actually put things away rather than just moving them to another part of the house!)
Clean, uncluttered spaces really make me feel peaceful, so I'm so glad I finished this project!
How did you do on your Take TenTM project go this week? Leave a comment and let me know.
You May Also Like: