Simple Gluten Free: Great Gluten Free Coupons including $1.00/1 Barbara's Bakery Product, $1.00/1 Arrowhead Mills Product (new coupon!) and more!
(PLEASE: Do not copy this entire list to another blog. If you would like to use a link you found here, please give credit to ThePeacefulMom.com. Thanks!)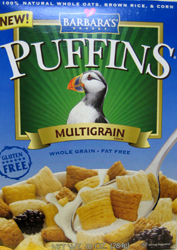 $1.00/1 Barbara's Bakery Product (GF cereals)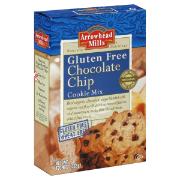 $1.00/1 Arrowhead Mills Product (See list of Arrowhead Mills GF products and additional coupon below.)
$1.00/1 Seeds of Change Certified Organic Product (Not certified gluten free, but many products appear to be GF. Always check labels to make sure products are appropriate for you!)
Still Available: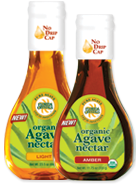 $1.00/1 Florida Crystals Organic Agave Nectar
$1.00/1 Maranatha Product (receive coupon after you enter the "Take a Healthy Bite" contest. All Maranatha nut butters are gluten free.)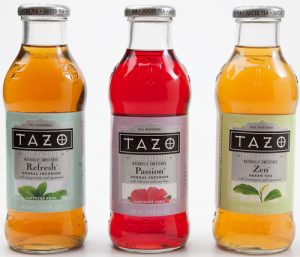 $2.00/2 Tazo Teas (all gluten free except for Green Ginger, Tazo Honeybush, Lemon Ginger and Tea Lemonade.)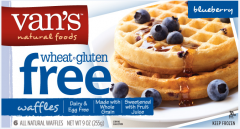 $1.00/1 Van's Organic Gluten Free Waffles (like them on Facebook)
$1.00/1 Arrowhead Mills Product (See all Arrowhead Mills GF products here.)
$.55/1 San J Asian Cooking Sauce including Organic Gluten Free Tamari Soy Sauce (still available)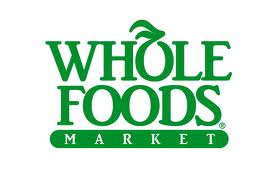 $1.50/2 Gluten Free Cafe Soups
$1.50/2 Envirokidz Gluten Free Organic Bars or Cereal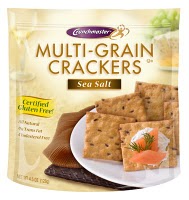 $1.00/1 Crunch Master GF Crackers (direct print). Read our review here.
$1.00/1 Crunch Master Crackers box or bag (register for email updates)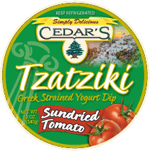 $.55/1 Cedar's Hommus (yes, they spell it that way!) or Greek Strained Yogurt Dip.
(I believe the hommus is gluten free but be sure to check the ingredients.)
Stonyfield Organic Yogurt Coupons
$.55/1 any Enjoy Life Product and $.75/1 Boom Choco Boom Bar (Facebook)
$1/1 Udi's Gluten Free Bread (our favorite!)



Newman's Own Coupons including $.50/1 Chocolate Bar (GF)
OTHER COUPONS:
(most require registration)
B1G1 Athenos Feta Cheese (Twitter Coupon)
$1.50/1 Bakery On Main Gluten Free Product
$1.00/1 Cascadian Farms Product (new registrants only-use for frozen fruit & veggies)
$1/1 Hain Celestial Gluten Free Product
$1.00/1 Muir Glen Product (we like the Fire Roasted Dice Tomatoes)
$1.50/1 Wholly Guacamole Organic coupon
*Please Note: This information is provided as a service, but is not intended as medical advice. Products which are certified "gluten-free" must be manufactured in a plant dedicated to allergy free production.  Some products are included in this list which are not labeled "gluten-free", but which will be acceptable for most people. As always, check labels for information which pertains to your personal situation.
You May Also Enjoy: