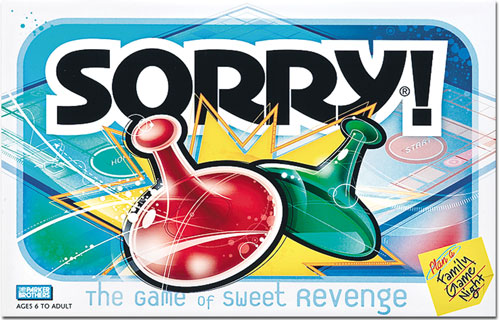 Coupons.com just released new printable Hasbro coupons! Don't miss these-they went quickly last time!
Remember that many of these games have card versions for $5.00 or less at Target and Walmart, so they would be around $1.00 after the coupon. Great stocking stuffers! Plus see below for some other deals using these coupons.
$4.00 off the purchase of one BATTLESHIP game
$3.00 off one CANDY LAND, CHUTES AND LADDERS OR COOTIE game
$5.00 off one MONOPOLY Electronic Banking game

$4.00 off the purchase of one OPERATION game
$4.00 off the purchase of one SORRY! game
TOYS R US- All Hasbro games are on sale buy 1 get 1 50% off! (Prices start at $9.97.)
Deal Idea:
Buy (1) Hasbro Candyland $9.99
Buy (1) Hasbro Buzz Lightyear Operation $9.97
Total after Buy 1 Get 1 50% off sale = $14.98
Use the $4/1 Operation coupon found here
Plus, use the $3/1 Candyland coupon found here
Final cost $7.98 total – $3.99 per game!
(thanks Melissa's Bargains!)
Target-Buy 1 participating Hasbro game, get a FREE Tombstone Pizza.