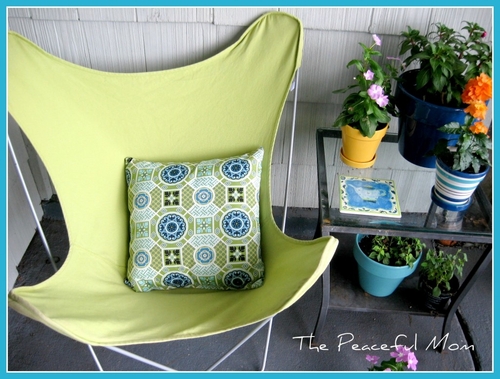 Look what God provided this week:
A cute pillow on clearance for $5 and a new chair for $7 at a yard sale!
If you saw my post here you know that my porch was a depressing sight. Here's a photo of the current state of affairs: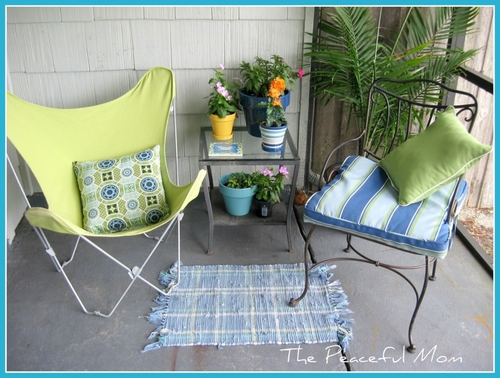 Still a work in progress, but MUCH better! I actually enjoy sitting out here now. 🙂
The porch definitely reflects my personal philosophy: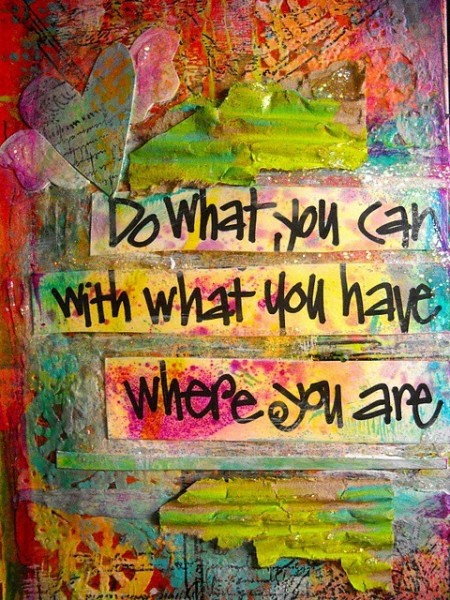 *note: I found this photo on Pinterest. I do not endorse the website from which it originated.