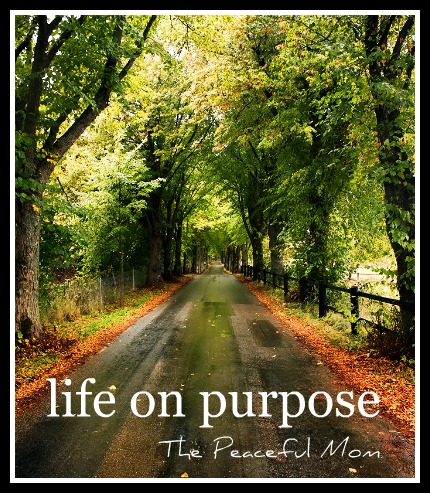 Life On Purpose: Tools to Live Life Intentionally

So far in this series we've looked at finding your inspiration and dealing with unchangeable life circumstances. Today I would like to talk about living on purpose in those areas that you can change. 
Living life intentionally is like planning a vacation. There are several steps involved:
DREAM
When you plan a vacation, you first think about all the possible locations for your trip. You can daydream about touring Tuscany, sunbathing on the beaches of the Riviera, or taking a trip to Disney World. All of the world is open to you.
When you think about your life, consider all the possibilities. Don't rule something out because you don't think it's possible. Truly, with hard work and determination you can accomplish much more than you ever dreamed possible (believe me I know!).
If you need help getting started you can use the Life Inspiration Board and Life Inspiration Questions.
DECIDE YOUR DESTINATION
Just like planning that dream vacation, choosing to live life intentionally means you have to decide where you want to go. Once you have considered all the possibilities, you can decide your destination:
What would you like to change?
Do you want a better marriage?
Do you want to have more fun in your life?
Do you want to feel better physically?
MAP YOUR ROUTE
Now it's time to turn that vision into a road map. Your road map will be the step by step plan for arriving at your destination. Some goals will take longer to reach, but any destination can be reached by taking small steps in that direction. Just make sure to be specific:
Do I want better communication in my marriage?
Specific steps might be purposing to be a better listener, choosing to say kind words, reading a book on communication in marriage, instituting a weekly date night (just for fun) and a weekly "business" appointment to talk about money and other issues.
Do I want to feel better physically?
Specific steps might be scheduling a daily morning walk, drinking at least 6 glasses of water throughout the day, cutting out sugary foods, eating a protein filled breakfast in the morning.
Do I want a better relationship with my children?
Specific steps could be making time after school for "Snack and Chat", starting a weekly individual date time, reading a book on parenting like The 5 Love Languages of Children
.
Next Post in this Series: Making Goals a Reality
You May Also Enjoy: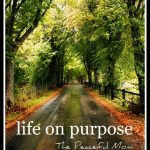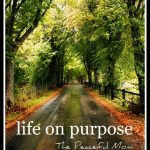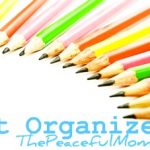 Photo credit: Stefan Gustafsson Photography