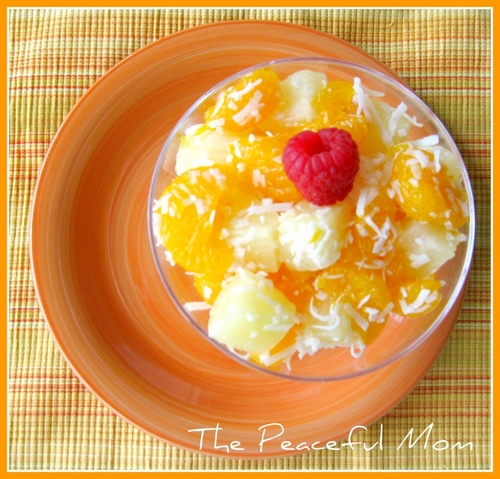 Simple Tropical Fruit Salad: This has to be the easiest dish ever and it tastes great! 
Simple Tropical Fruit Salad (GF)
A SUPER Simple Recipe from ThePeacefulMom.com!
Ingredients
(2) 20 oz. cans unsweetened pineapple chunks (the salad is just too sweet otherwise)
(2) 15 oz. cans mandarin oranges slices
1 cup sweetened coconut flakes
Instructions
Drain the juice from the fruit.
Combine fruit and coconut.
Chill in the refrigerator for 1-4 hours.
Enjoy!
https://thepeacefulmom.com/2011/09/02/simple-tropical-fruit-salad-gf/
I'm linking up at Tasty Tuesdays and Gluten Free Wednesdays!