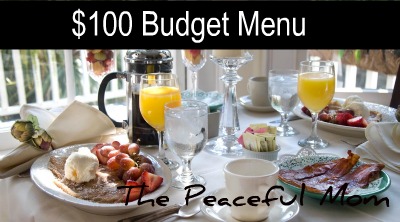 Here's our $100 Budget Weekly Menu (for six people including three teens and a ten year old who eats like one!). Eggs and bagels were on sale, so you'll be seeing a lot of them this week! 
Print your own menu planner form here.
*Starred items were previously purchased and in the pantry, fridge or freezer. In other words, they won't be in this week's shopping trip.
BREAKFAST
Egg and Cheese Bagel

Cheese Toast, Banana
Boiled Eggs, Peach Slices
Quiche Muffins, Tropical Fruit Salad
Waffles, Sausage Links
Cereal with Milk
Veggie Scramble, Buttered Toast


LUNCH
Peach Strawberry Smoothie*, Popcorn*
Deviled Eggs, Green Pepper Slices
Ham and Cheese Bagel, Carrot Sticks with Ranch Dressing*
Nachos*
Turkey Lettuce Wrap, Carrot Sticks and Ranch Dressing*
Pizza Bagel, Grapes
Ham Sandwich, Tortilla Chips*


DINNER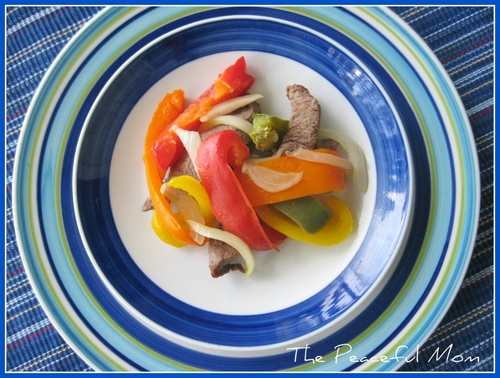 Steak and Peppers, Rice
Pasta with Homemade Sauce, Garlic Bagels
Taco Salad (*ground beef from the freezer)
Pork Chops, Mashed Potatoes*, Steamed Green Beans*
Crockpot Chili, Tortilla Chips*, Sour Cream*, Shredded Cheese
Taco Chicken Bowls (*black beans previously purchased) , Rice*
Hot Dogs, Baked Beans
You May Also Enjoy: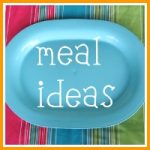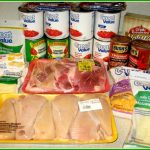 I'm linking up at Org Junkie!