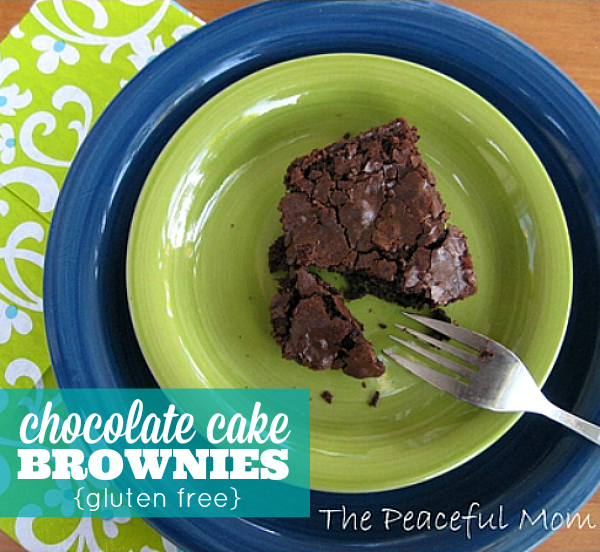 Gluten Free Brownie Recipe–In the mood for chocolate? Try this delicious gluten free brownie recipe!
These brownies are really more like chocolate cake and they are even better than non-gluten free brownies!
Simple Gluten Free: Gluten Free Brownie Recipe
Ingredients
1/3 cup butter, melted
½ cup cocoa powder
6 eggs
1 cup sugar
½ teaspoon salt
½ teaspoon vanilla
½ cup sifted Coconut Flour
1 cup nuts, chopped (optional)
Instructions
In a saucepan over low heat, blend together butter and cocoa powder.
Remove cocoa butter mixture from heat and let cool.
In a bowl, mix together eggs, sugar, salt and vanilla.
Stir in cocoa mixture.
Whisk coconut flour into batter until smooth.
Fold in nuts.
Pour batter into a greased 11x7x2 or 8x8x2 inch pan.
Bake at 350 degrees for 30-35 minutes or until a toothpick inserted in the center comes out clean.
https://thepeacefulmom.com/2011/08/31/simple-gluten-free-gluten-free-brownie-recipe-2/
(adapted from a recipe on Tiana.com)
You May Also Like: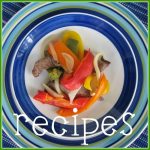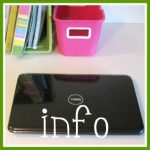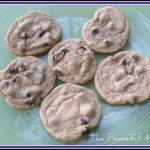 I'm linking up at Gluten Free Wednesday.