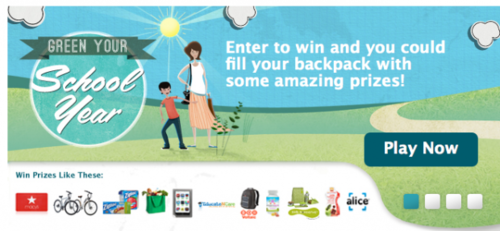 Recyclebank just released a new "Green Your School Year" contest (similar to the previous Green your Vacation and Green Your Home contests).
Go here and click on the different boxes which require you to answer question(s), take a quiz or accept a pledge. You should be able to earn up to 110 new points!
If you are new to Recyclebank, sign up for an account here.