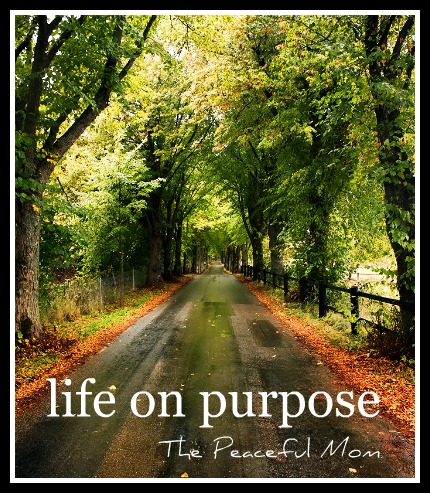 Life On Purpose: Tools to Live Life Intentionally
"God, grant me the serenity to accept
the things I cannot change,
the courage to change the things I can,
and the wisdom to know the difference."
Dr. Rheinhold Niebuhr
In my last post I shared with you the key principle that true change cannot happen unless you are motivated, and in order to be motivated you have to be inspired.
But what if there are things in your life that cannot be changed?
I am well aware of this dilemma. I have a teenage son with Asperger's Syndrome (an autism-spectrum disorder) and another child who, although undiagnosed, shows symptoms of Asperger's. I have relationships with people who have issues. My husband has to work long hours to support us. All of these things are out of my control.
There is something I can change: ME.
I can change the way I think and I can accept things the way they are. What does that mean?
Acceptance means acknowledging the truth.
When we first received the diagnosis for my son, I put the envelope in a drawer and didn't look at it or think about it for over a year. Finally reality hit me enough times that I decided to deal with the FACT that my son has Aspergers. Denying the truth only brings more pain and suffering.
Acceptance means acknowledging the whole truth.
Accepting the fact that my son has Asperger's doesn't mean that I like it, that I'm okay with it or that everything is fine. It means that I realize there are issues we have to deal with and I am willing to address them head-on instead of pretending they are not there. Acceptance means that I acknowledge my grief over the situation and I allow myself to be angry, sad and upset about my son's condition.
Acceptance means I can deal with the problem.
Until I acknowledge that there is a problem, I can do nothing to improve it. Accepting my son's condition as a fact enables me to make changes in our lifestyle so that my son can adapt better and our family can function well.
There are several benefits from accepting the situations I cannot change:
Acceptance frees me to live.
Once I accept the realities of my situation, I am free to live in the present rather than waiting on something to change. When I don't accept things the way they are, I put my life on hold.
Acceptance allows me to find the positive.
Once I accept the ugly realities of a situation, I can focus on more positive aspects. While there are many negatives about Aspergers, my son has an amazing sense of humor and is quite talented musically. If I had not accepted the fact that he will never be good in math, I would have spent many hours trying to make him better at it. Instead, we spend a limited amount of time on math which makes room for things like music lessons.
Acceptance brings change.
Accepting my circumstances changes me, which can (and usually does) bring change to my situation. As I have accepted my son's condition and made adjustments in my life, I have become a stronger person and hopefully a better mother. My son has improved in many areas and actually shows fewer signs of the disorder than he did a few years ago.
While choosing to accept the realities of life is key to living life intentionally, it doesn't happen overnight. Don't be discouraged at the process of dealing with difficult and strong emotions. Life may seem a little worse when you crash through denial, but everything will get better if you stick with it.
Acceptance is not an easy road to travel, but it is a good one.
Next Post in this Series: Where Are You Going?
You May Also Enjoy: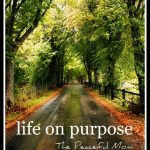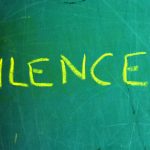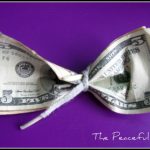 Photo credit: Stefan Gustafsson Photography