Our Simple Gluten Free Weekly Menu.
BREAKFAST
Organic Yogurt, Fresh Blueberries

Chex Cereal with Milk x2
Ham and Cheese Eggs, Sausage Links
Egg and Cheese Bagel (Udi's GF bagel)
Cheese Toast, banana (Udi's GF bread)
Bagel (Udi's GF bagel), Cream Cheese


LUNCH
Peach Strawberry Smoothie, popcorn
Ham and cream cheese rollups, green pepper slices
Nachos
Yogurt, peanut butter on rice crackers
Quesadillas (corn tortilla), salad
Turkey Lettuce Wrap, pickles
Ham Sandwich (Udi's GF bread), tortilla chips


DINNER
Chicken Enchiladas, Tropical Fruit Salad
London Broil, Mashed Potatoes, Steamed Green Beans
Quinoa Pasta with Meat Sauce, Garden Salad, Garlic Toast
Glutino GF Spinach & Feta Frozen Pizza (Read our review here.)
BBQ Chicken Nachos, Green Pepper Slices with Ranch Dressing
Baked Potatoes, Bacon, Steamed Broccoli
Cheeseburgers, Baked Beans
You May Also Enjoy: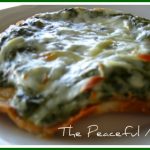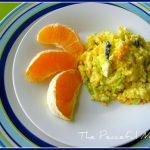 Find hundreds of menus at OrgJunkie.