If you read my post here, you know that beauty is important to me. I'm a very visual person and my environment really affects me.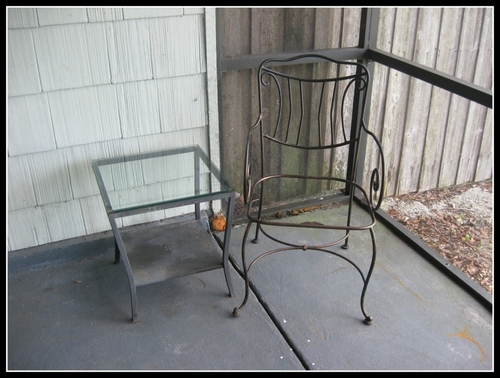 YUCK!
Lately I have been particularly bothered by looking out from my desk onto the bleak landscape of my porch. Frankly, it was depressing.
At least we have furniture (someone gave us the table and chair) , but of course you need to be able to sit in it!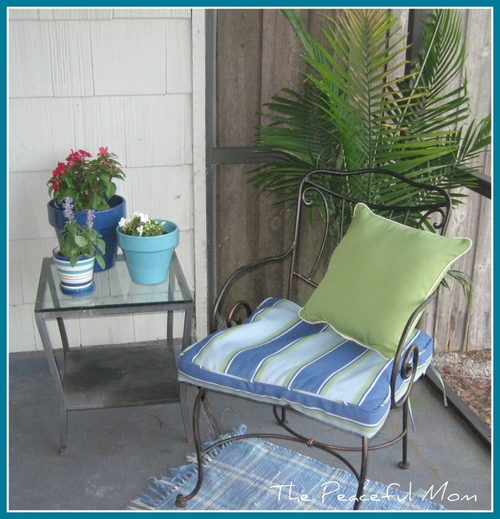 Thanks to clearance items in the Walmart Garden Center and a plywood seat, the porch is a little better now.