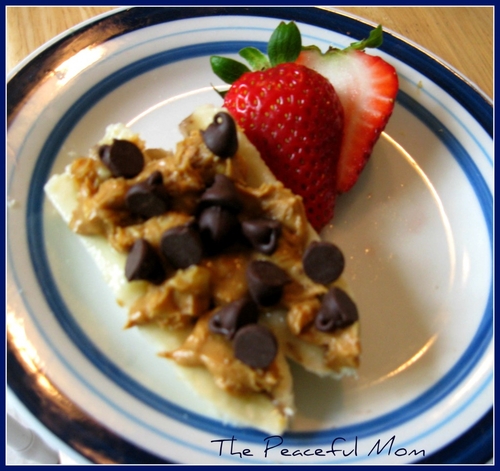 Easy Kid-Friendly Snack
I love super simple and healthy snack ideas for kids. My children and I make these healthy Banana Boats in just a few minutes and add a little fun to our day!
INGREDIENTS:
Firm Banana
Peanut or Almond Butter
Toppings:
Chocolate or Carob chips
coconut shreds
raisins
sunflower seeds
INSTRUCTIONS 
Cut banana in half and slice lengthwise. Spread peanut or almond butter on the open flat area of the banana. Let your kids add the chocolate chip "passengers" and other toppings to their boat. You can even let them make paper "sails" or flags taped to 2 inch lengths of drinking straws or toothpicks.
Enjoy!