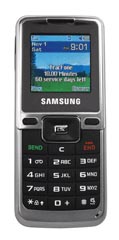 This is a Sponsored post written by me on behalf of TracFone for SocialSpark. All opinions are 100% mine.
I've always said that I would never buy my kids a cell phone. Yes, I'm that mom. 
Now that adolescence has arrived and my son is involved in more activities, we are actually finding a cell phone to be a necessity. He needs to be able to call me when plans change and I always want to be able to reach him.
The main option we are considering is TracFone for a couple of reasons:
Phones Under $10-Tracfone offers a wide range of phones including some under $10, which are perfect for my son.
No Surprise Bills-I've heard nightmares from parents about their teens running up a $300 bill in one month. With TracFone we can avoid that nasty surprise. You can choose plans from 50 minutes a month for $9.99 to 200 minutes for under $30 a month. They even offer a yearly plan with 800 minutes for $119.00. (You can watch a video about what real TracFone customers think about no surprise bills.)
No Contract- I hate having a contract.  TracFone allows you to change phones or plans without a hassle. See what real TracFone customers are saying about no contract requirement.
TracFone has all these great features, plus you can even call Internationally for the same price as other calls.
If you're looking for a phone for yourself, Tracfone has the Samsung T301 for under $30 with so many features.
If you need a phone to keep in touch with your teen, TracFone is a great option!