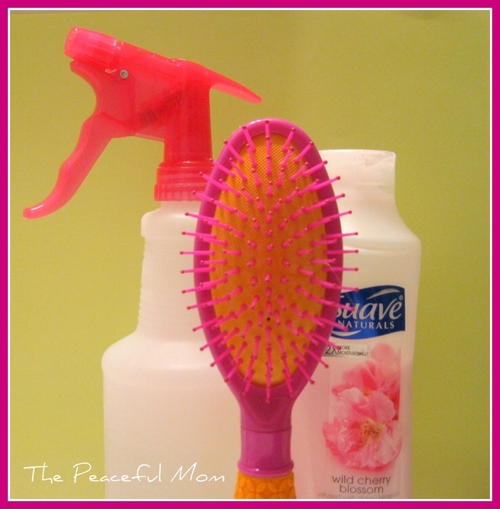 Save Money: Make Your Own Hair Detangler!
My daughter has a FULL head of thick, coarse hair. It's difficult to keep the frizz and tangles away, so when I saw this idea on Pinterest for DIY Hair Detangler, I jumped on it!
Simply take a spray bottle (mine was $.97 at Walmart) and add 1-2 tablespoons of conditioner (we used two because of the thickness of my daughter's hair). Fill the bottle with warm water. Shake vigorously.
Thanks to A New Leaf for the original idea!

You May Also Enjoy: