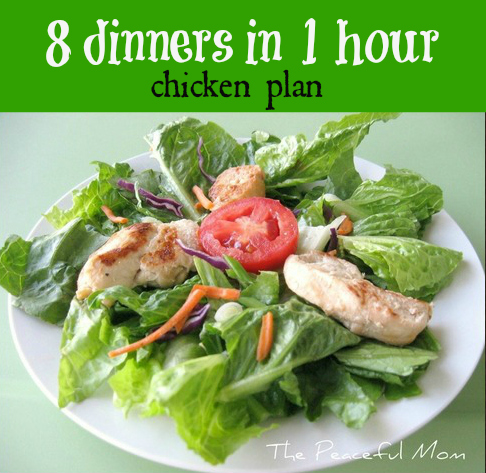 Easy Meal Planning: Chicken Plan. Prepare 8 dinners in 1 hour!
One of the best ways that I've found to save on my grocery bill is to buy meat in large quantities when I find it on sale at the grocery store.
Sounds like a great idea, but buying 10 or more pounds of chicken just means a lot of wasted money if you don't have a plan for preparing it.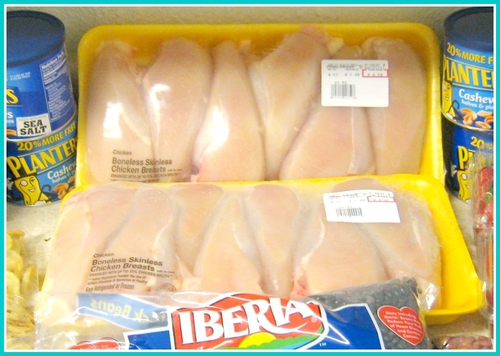 Rather than putting all of the meat directly into the freezer, I do a little prep work ahead of time which saves me time and energy later when it's time for dinner! 🙂
You can click each link to print the recipe if you would like to follow this plan.
Please Note: These proportions are for 20 pounds of chicken, usually around 12-13 individual chicken breasts. Depending on the size of the chicken breasts in your package you may need to use more (or fewer) chicken breasts in each stage. Basically, I'm dividing the chicken into three groups to prepare it differently for different recipes.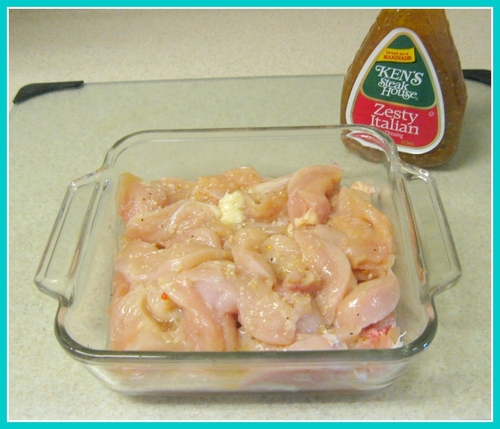 Marinate It
I cut 3 chicken breasts into strips and marinate them in the fridge with Italian salad dressing for Salad with Italian Chicken the following night. I find that it tastes better to use fresh chicken for this recipe rather than frozen.
I then place 3 chicken breasts in the refrigerator to make Parmesan Chicken Strips for dinner that night.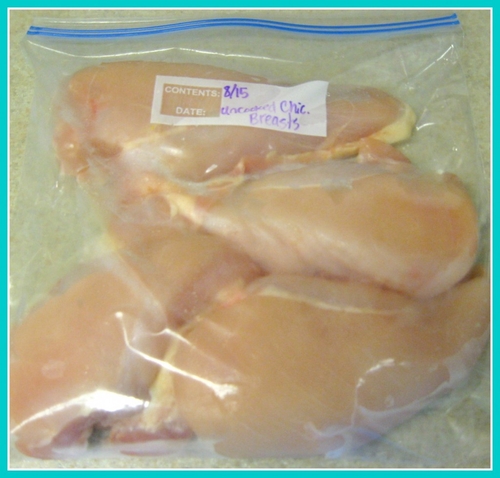 Freeze It
I place four chicken breasts into a freezer zipper bag and place them on a cookie sheet to freeze for BBQ Chicken Nachos later in the week. Frozen chicken is fine in this recipe because it cooks slowly in barbecue sauce (yum!).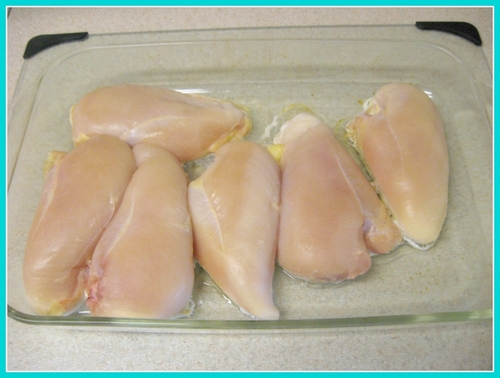 Bake It
I place the remaining six chicken breasts in a large glass casserole dish and bake them at 350 degrees for 35-45 minutes until the center of the chicken breasts are no longer pink, but the chicken is still juicy (juices should be clear). A trick I have used recently is to place several pats of butter over the top of the chicken, sprinkle them with garlic salt and cover the dish with foil before baking. This results in moist, delicious chicken.
Once the chicken is finished baking, I let the meat cool a little and then shred it.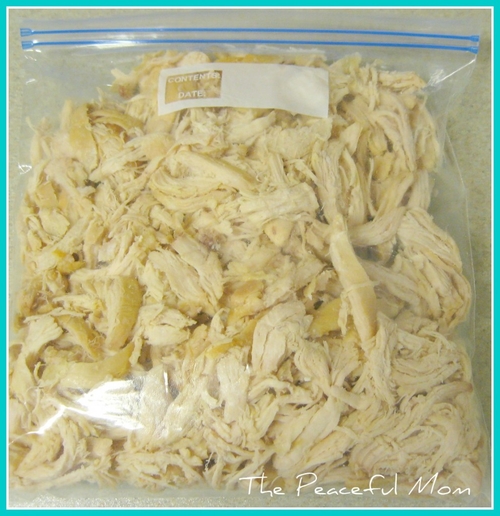 I put 2/3 of this shredded chicken into the refrigerator to use this week in Chicken Enchiladas and Crunchy Chicken Salad (better with freshly cooked chicken).
I place the remaining third of the cooked and shredded chicken into the freezer for Chicken and Black Bean Chili (or Spicy Chicken and Black Bean Soup), Chicken Pasta Salad and Ranch Chicken Casserole next week.
Meal prep for 8 dinners in under an hour–that's what I call Easy Meal Planning!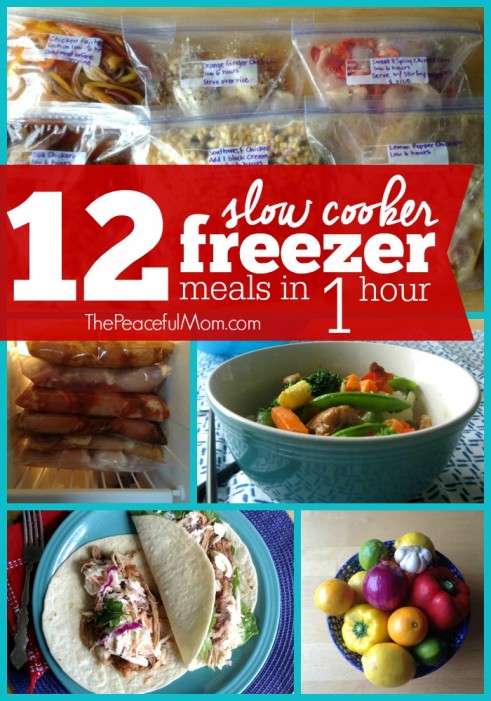 You can also check out my 12 Slow Cooker Freezer Meals in 1 Hour Meal Plan here.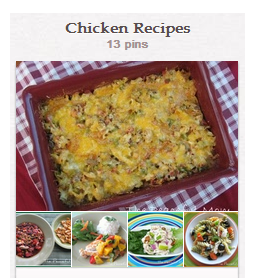 Follow me on Pinterest here to see all the tasty recipes on my Chicken Recipes Pinterest Board!
You May Also Enjoy: