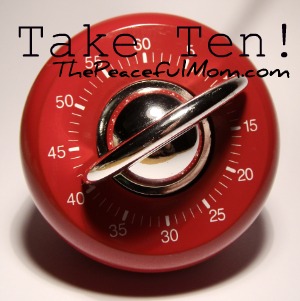 Take Ten-Improve your life ten minutes at a time!
Choose a project and work ten minutes a day to complete it.  
So last Sunday I told you about my conviction about leaving all the stuff in our livingroom: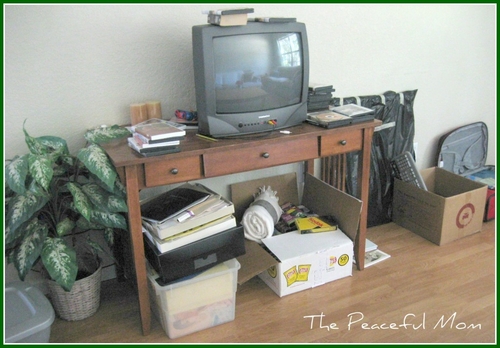 So here are the results: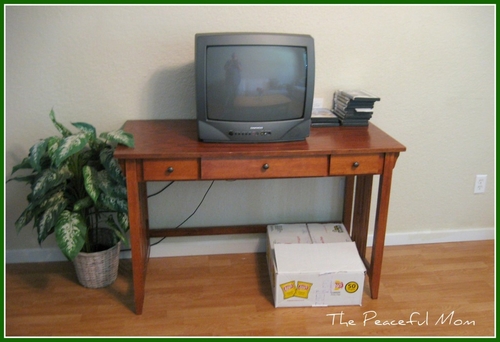 Not perfect, but we're getting there.  That box is filled with dvd's and videos that need a permanent home.  Hopefully I can find some cute baskets cheaply.  In the meantime, we're stuck with the box.
This week I will be working on a writing project to hopefully get it completed.
What did you work on? Leave a comment and let us know how it went.
You May Also Like: