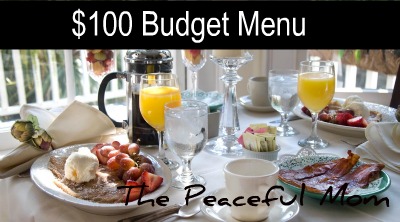 Here's our $100 Budget Weekly Menu (for six people including three teens and a ten year old who eats like one!).  Print your own menu planner form here.
*Previously purchased and in the pantry, fridge or freezer.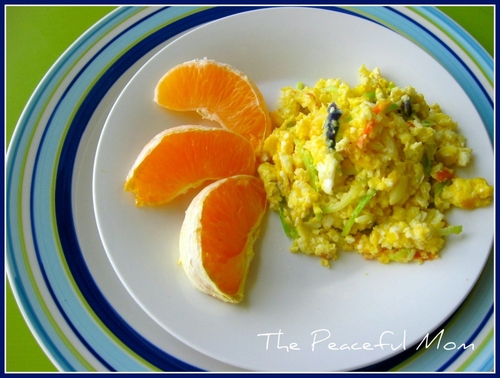 BREAKFAST
Cereal with milk x2
Organic Yogurt, peach slices
Bagels*, cream cheese*
Waffles, sausage links


LUNCH
Ham and cream cheese rollups, carrots with ranch dressing
Nachos
Banana Berry Smoothie*, popcorn
PBJ*, plums x2
Quesadillas*, cucumber slices
Turkey sandwich, pickles*
Baked Potatoes with bacon and steamed broccoli (watch my Best Baked Potatoes video here)
Burgers, broccoli slaw salad
Chicken Stirfry, rice
Italian Sausage Pasta Sauce over rotini, steamed green beans
Grilled Cheese Sandwiches, tomato cucumber salad
BBQ Chicken Nachos, garden salad
London Broil, garlic mashed potatoes
You May Also Like: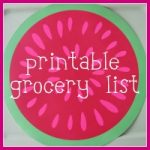 FREE Printable Grocery List Form
Four Ways to Make Money On Line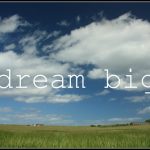 *I'm linking up at Menu Plan Monday on OrgJunkie.com!