New Gluten Free Printable Coupons including $1/2 Van's Product, $1/1 Udi's Gluten Free Granola and more! 
As always, check labels for all products to ensure they don't contain allergen ingredients*.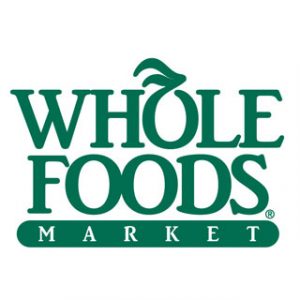 Whole Foods just released new printable coupons including $1.50/2 EnviroKidz Organic GF Cereals and Krispy Rice bars, $1/1 Udi's GF Granola, $1.25/1 Pacific Natural Foods Organic Almond Non-Dairy Beverage and more!
Mambo Sprouts has new coupons including $1/2 Van's Products (gluten free waffles included).  The $.55/1 San J Gluten Free Dressing or Cooking Sauce is still available as well.
$1/4 Ocean Spray Sparkling Cranberry Drinks (Facebook Coupon-200,000 available)
Still Available:
Stonyfield Organic Yogurt Coupons
$.55/1 any Enjoy Life Product and $.75/1 Boom Choco Boom Bar (Facebook)


$1/1 Udi's Gluten Free Bread (our favorite!)




Newman's Own Coupons including $.75/1 Spelt Pretzel Bag
OTHER COUPONS:
(most require registration)
B1G1 Athenos Feta Cheese (Twitter Coupon)
$1.50/1 Bakery On Main Gluten Free Product
$1.00/1 Cascadian Farms Product (new registrants only-use for frozen fruit & veggies)
$1.00/1 Crunch Master Crackers box or bag
$1/1 Hain Celestial Gluten Free Product
$1.00/1 Muir Glen Product (we like the Fire Roasted Dice Tomatoes)
$1.00/2 Welch's Sparkling Grape Juice
$1.50/1 Wholly Guacamole Product (new email registrants only)
*This information is provided as a service, but is not intended as medical advice. Products which are certified "gluten-free" must be manufactured in a plant dedicated to allergy free production.  Some products are included in this list which are not labeled "gluten-free", but which will be acceptable for most people.