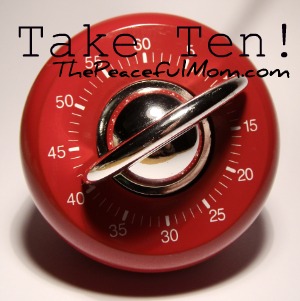 Take Ten-Improve your life ten minutes at a time!
Choose a project and work ten minutes a day to complete it.  This week…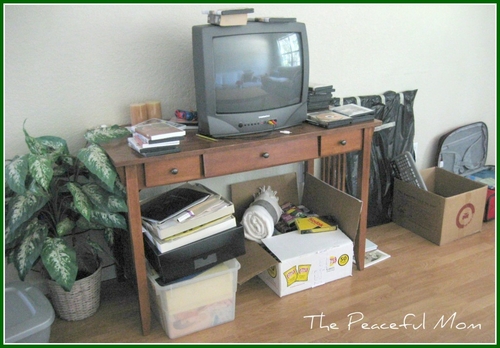 If you read my post here you know that I was convicted about keeping our home clutter-free.  I did manage to get one side of the living room clean, now I have the other half to work on so this week I'll be spending ten minutes a day to get this stuff organized and out of sight.
I'll give you an update later in the week on how it goes.
What will you work on ten minutes a day this week?  Leave a comment and let us know!
You May Also Like: