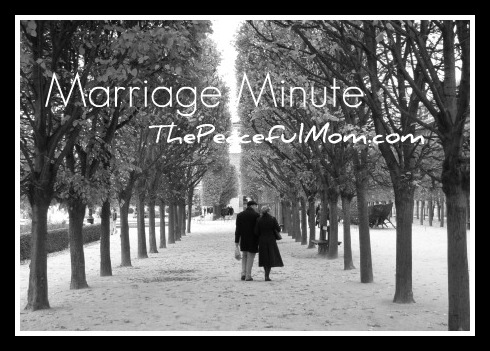 Can clutter hurt your marriage?
This year we moved our family of six from a three story, six bedroom, three and a half bath house into a three bedroom, two bath condominium-quite an adjustment over our previous house.
Before the move we sold most of our belongings because we thought we might be moving over seas, but we did keep some boxes of books, photo albums and kitchen items at my mom's house.  This past week I was able to travel in order to bring the boxes home.
The only problem is, that's all I did.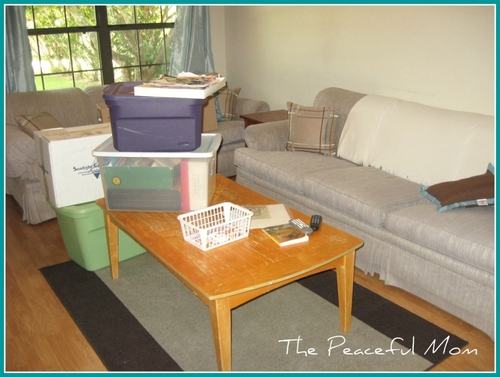 I left them in the living room all week, even leaving several boxes stacked on the coffee table so that it was difficult to see the t.v. when my husband wanted to watch a movie. (This picture was taken AFTER I moved some boxes!)
So what does this have to do with marriage?
I realized that I was disrespecting my husband (and the rest of my family) by allowing that mess to stay there.  My husband, being the gracious and wonderful man that he is, never said anything.  He patiently moved things around to put his drink on the table, but I don't want him to have to shuffle things around. I want my home to be a haven for him.
The bottom line is this: I don't have to clean up the mess, but I can love him better by providing a comfortable and clean home for him to return to after his 50+ hour work week.
After coming to this realization this morning, I spent some time before church cleaning up and putting things away.  Now this half of the living room looks like this: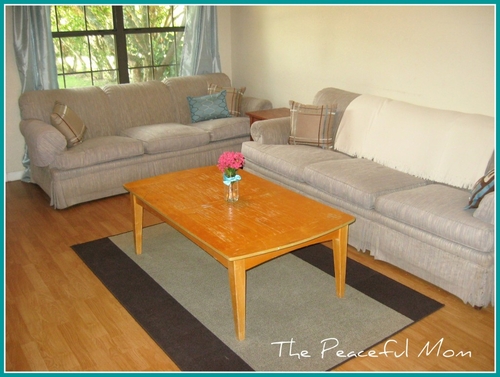 We may not have the most amazingly beautiful furniture or the biggest t.v., but at least we can have a clean, uncluttered home. I'm going to do my best to keep it that way!
You May Also Enjoy:
How to Have a Peaceful New School Year
Marriage Minute: Enjoying Romance in the Midst of Life