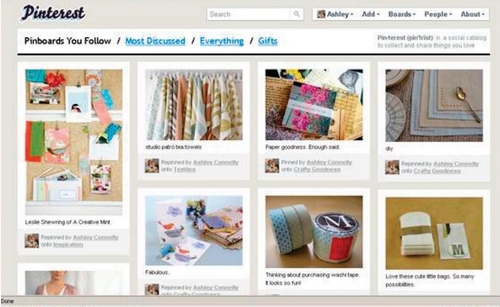 Have you tried Pinterest yet?
It's a fun website where people can share internet finds through photographs.  I love to just browse for ideas for food, decorating, fashion and more!
You can see my boards here.  They are always in progress.
You can register here to receive an invitation to join.