School is starting and if you have multiple children, it can be difficult to keep everything organized.  Try this Daily Kid Planner to help reading children know what to do before school starts and during afternoon down time.
Click here to download and print the planner!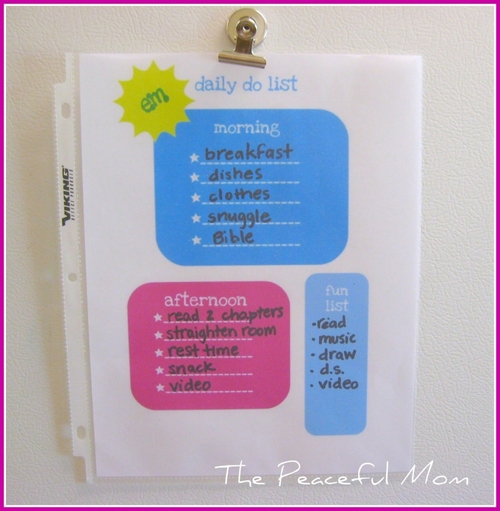 Fill in your child's name and the information you want to include.
Place the planner in a page protector.
Teach your child to check the chart to complete morning activities and again in the afternoon.
(He can use a dry erase marker to check when completed.)
Be patient. It takes a while to teach new routines! 🙂
You May Also Enjoy: