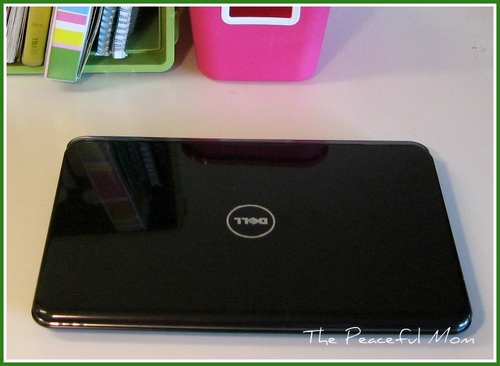 One thing I have been reminded of recently is the fact that I'm no superwoman:  I have a limited amount of time, energy and other resources just like everyone else.  Realizing this fact yet again has made me more determined than ever to do what counts in every area of my life, including blogging.  
I've been blogging for over three years now, almost two with The Peaceful Mom.  I enjoy blogging and I've stuck with it because it's nice to have something permanent in a world where the laundry constantly has to be redone, dinner has to be cooked and the dishes need to be washed again.  I enjoy interacting with my readers and with other bloggers, and I like expressing my creativity.
In the past I have been concerned with making money or gaining more readership, and while those goals are great, they may not be what is best for me at this time.  Reaching those goals requires a  time commitment and that commitment means that I have less time to spend on what matters most in my life: my relationships.
I have come to the conclusion that maintaining my peace and enjoying time with my family are my most important goals at this stage in my life.  So while you may not notice a difference in the posts you read, I will approach my blogging differently and I'm sure that my children will notice a difference in their mom.
That's what will matter in ten years.