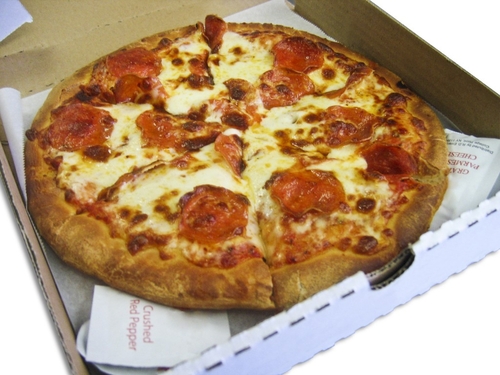 One of my favorite things in the world is eating pizza and in my past life (as a working mom) we ordered pizza every Friday night. Since becoming a stay at home mom, pizza delivery is a rare thing.
This past Sunday we returned from a six day 1000 mile trip.  I was exhausted and had no intention of cooking dinner-we were ordering pizza.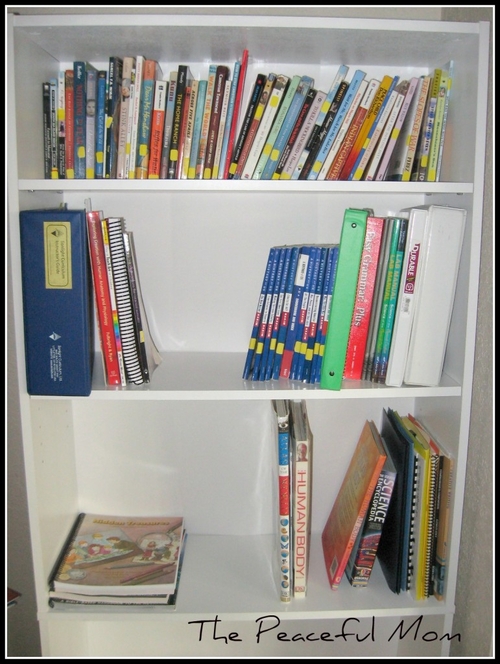 Then I remembered the bookcase we need to buy.  Instead of picking up the phone, I cleaned out the fridge and cooked stir fry vegetables for dinner.  True, those veggies weren't as exciting as pizza, but the $25 we would have spent was put to better use in purchasing something that will serve us long-term.
Looking at the books on my new shelf made me think.  In what other areas am I tempted to spend money for convenience?
Buying packaged food instead of cooking from scratch.
Buying new items instead of re-using something we have*.
Spending money on entertainment instead of being content to stay home.
Knowing that this choice of convenience compromises our long term financial goals can help me make wiser decisions in the future. While there is nothing wrong with spending money on conveniences, I simply have to determine if the money could be spent in a better way. I don't always make the best decision, but usually opting for the long term benefits rather than giving in to my immediate gratification yields better results.
Now I'm off to enjoy that shelf and put more books on it!
(*By the way, I have been looking for a used book shelf for a couple of months now and haven't found one.  Organizing our books for the new school year is a top priority so we decided to spend the money for a new shelf.)