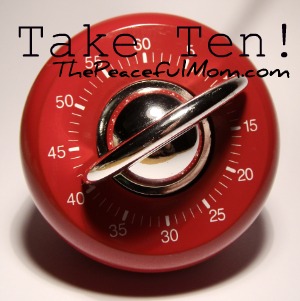 Take Ten-Improve your life ten minutes at a time!
Choose a project and work ten minutes a day to complete it.  This week…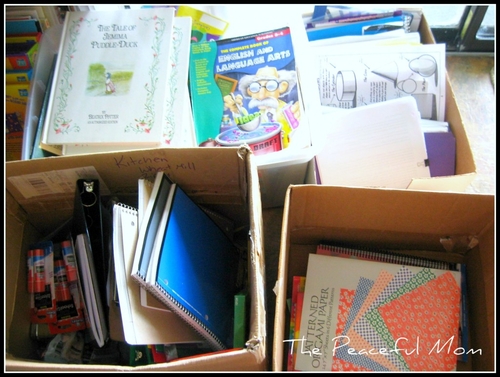 I'll be working on organizing our home to prepare for the start of the school year.
We home school and this year we are in a much smaller space than in previous years, so it's even more important to be organized. I'll be organizing books onto shelves, moving all school supplies to a central location and creating a comfy reading corner with cushions and interesting books.
What will you work on for ten minutes a day this week?  Leave a comment and let us know!
You May Also Enjoy:
Change Your Life in Ten Minutes!
Take Ten: Computer Maintenance
The Peaceful Mom Daily Organizer