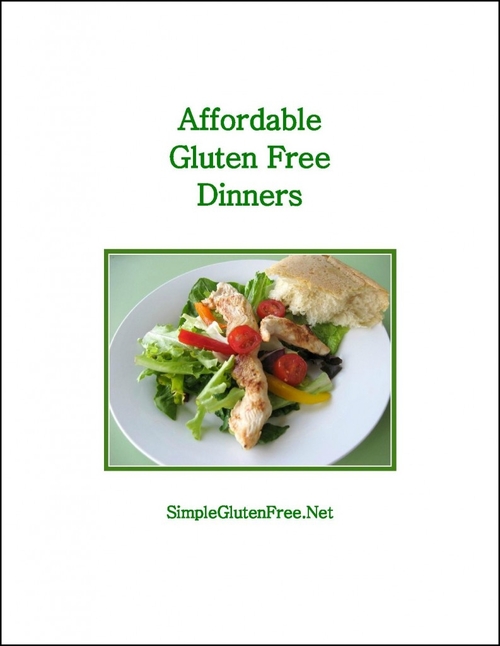 Last chance to get Affordable Gluten Free Dinners for FREE!
This 19 page e-book preview contains tips for making Gluten Free Living more affordable, plus easy recipes complete with photos and serving suggestions.
The complete e-book will be offered for sale after this weekend, so if you're interested like Simple Gluten Free on Facebook and download your copy!