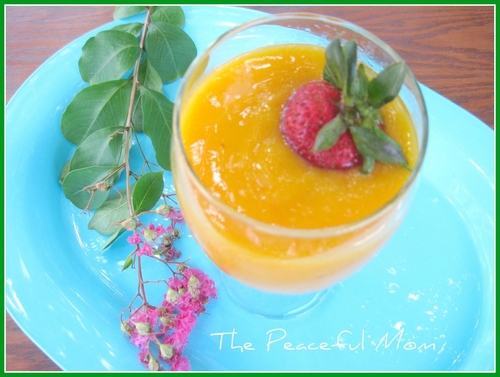 Check out the yummy smoothie we made this week! 
Peach Mango Smoothie
Ingredients
1/2 cup fresh peach slices
1/2 cup fresh mango chunks
1/3 frozen banana (optional)
1/4 cup orange juice (freshly squeezed is nice!)
3 ice cubes
Directions
Blend first four ingredients together. Add ice cubes while blending. Serve immediately. Serves 1.
We serve this with popcorn for a simple summer lunch.
You May Also Enjoy:
Enjoying Romance in the Midst of Life
Stress Free Christmas: Printable Gift Planner
Make Your Own Fajita Seasoning