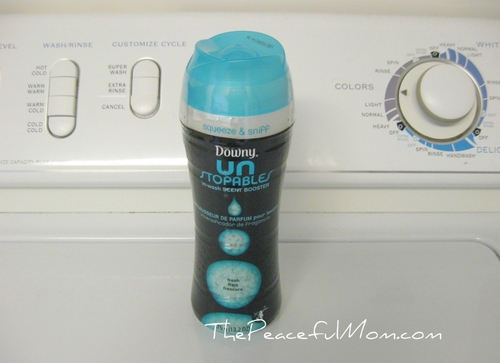 Vocal Point sent me this great full size sample of the new Downy Unstopables laundry fragrance booster.   So how did it work?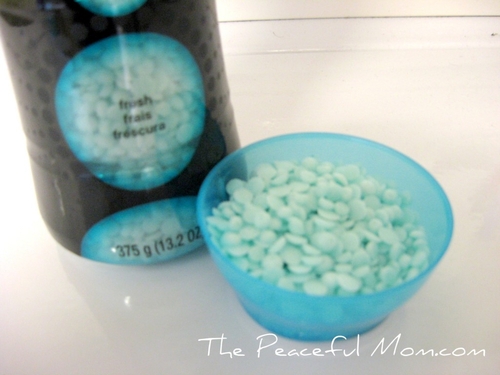 Downy Unstopables are little fragrance beads that you add to the water in your washer before adding clothes.  According to the insert included in the sample, they come in two fragrances:
Fresh- Clean, Airy, Crisp
Lush– Luxurious, Relaxing, Romantic
The Test:
The product is easy to use.  Just remove the cap, open the the flip top of the canister and pour the amount of beads you would like to use into the cap.
I added a cap full of the Fresh scent to a load of towels washed in hot water.
The Results:
The towels smelled great after the wash and even smelled great after my children used them a couple of times.
Recommendation:
If you love your clothes to have that just washed smell for a while after doing laundry, this product would be perfect for you.  To be honest, I will probably not purchase it because we have allergy issues in our family and try to stay away from laundry products with fragrance.
Be sure to sign up for Vocal Point, because they will be offering a sample soon for you to try!
Note: Vocal Point and Downy provided a sample of this product, but the opinions expressed in this post are entirely mine.